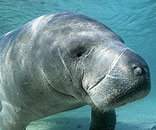 Watch Wildlife
Dominated by a shady assortment of live oaks, magnolias, pine, and palmetto, and colored with dazzling azaleas and camellias, the lush scenery provides an ideal home for native wildlife. These wildlife attractions include white-tailed deer, gray fox, gentle manatees, toothy alligators, gopher tortoises, and over 200 species of birds.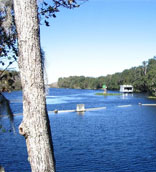 Ride the River
Winding its way through the westernmost reaches of Volusia County is the historic St. Johns River. At 310 miles in length, it is Florida's longest river and one of only three in the United States that flows from south to north. Where it passes through the River of Lakes Heritage Corridor, the river's middle stretch provides a water's edge showcase of Florida's intriguing historic, cultural, and natural treasures.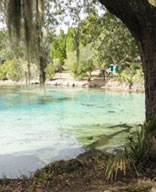 Silver Glen Springs
Located in the Ocala National Forest and operated by the US Forest Service, Silver Glen Springs is unique. The spring basin is littered with 3-7 lb Striped Bass that swim around you in groups of hundreds. It's quite a site. There are two vents that are located at a 25 foot depth. There is a strong outflow, but you can pull yourself into the small cavern and explore as long as you can hold your breath. There is no scuba allowed. An extensive cave system has been mapped in Silver Glen Springs.