6 Tips to Stay Safe Around Wild Alligators
There isn't a more beautiful place to enjoy the natural beauty and wildlife of north central Florida than on the St. Johns River. When you're boating, fishing or hiking trails near the river, you're likely to run into longtime residents of the river – alligators. If you do, we offer these tips to stay safe around alligators while you're enjoying the St. Johns River.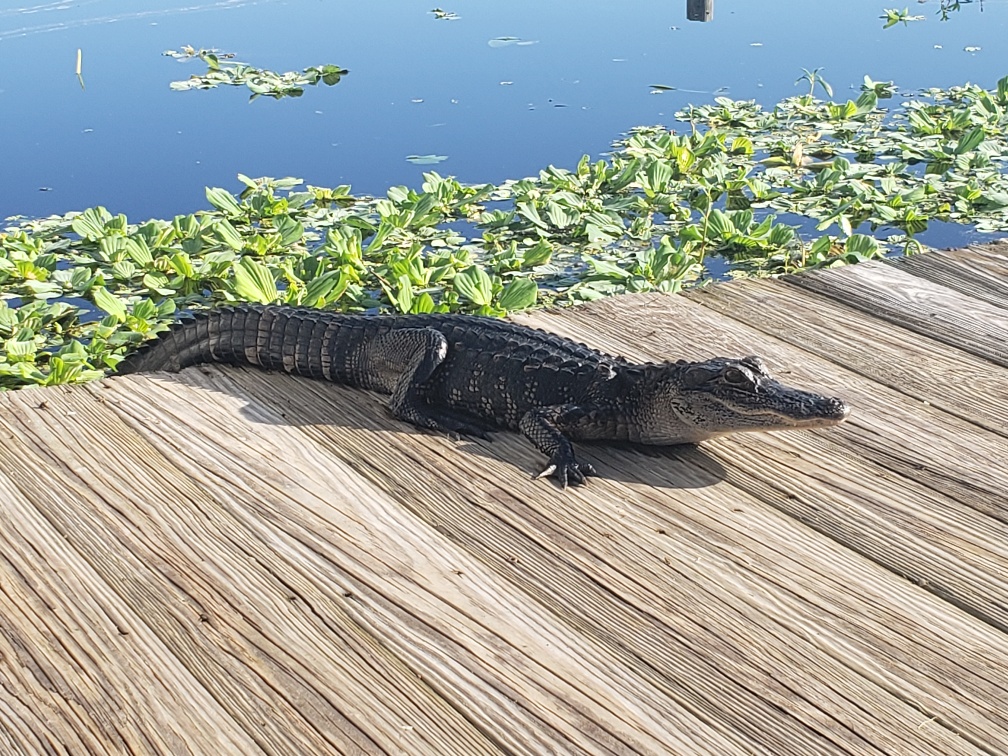 Don't Feed the Alligators
This is the most important alligator rule. Alligators are naturally afraid of humans. Feeding them with food other than their natural prey only makes them bolder and makes them want to seek out people to find more food. So keep the people food to yourself. You also don't want to feed ducks, turtles or other natural wildlife along the St. Johns River.
Be Cautious During Mating Season
Alligators can be a bit testy and do peculiar things during mating season, which happens in the spring and the summer months. Alligators only leave their marked territories this time of year to look for females, so you may see larger alligators more frequently and in places you don't normally see them. Just wave to them, give them their space and leave them alone.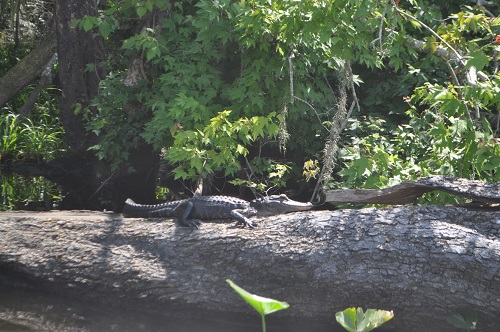 Keep Your Dogs on a Leash
Everyone likes to take their dogs boating and fishing on the St. Johns River. Just be sure to keep them on a leash when you disembark the boat for a restroom break. You don't want them running off alone, especially during alligator mating season.
Keep your Distance
Alligators may look lazy and slow, but when they want to move, they can move fast! You should stay at least 60 feet away from alligators at all times. If an alligator hisses or lunges at you, you're way too close. Also, never disturb alligator nests or baby alligators because their mom is always nearby ready to protect her babies.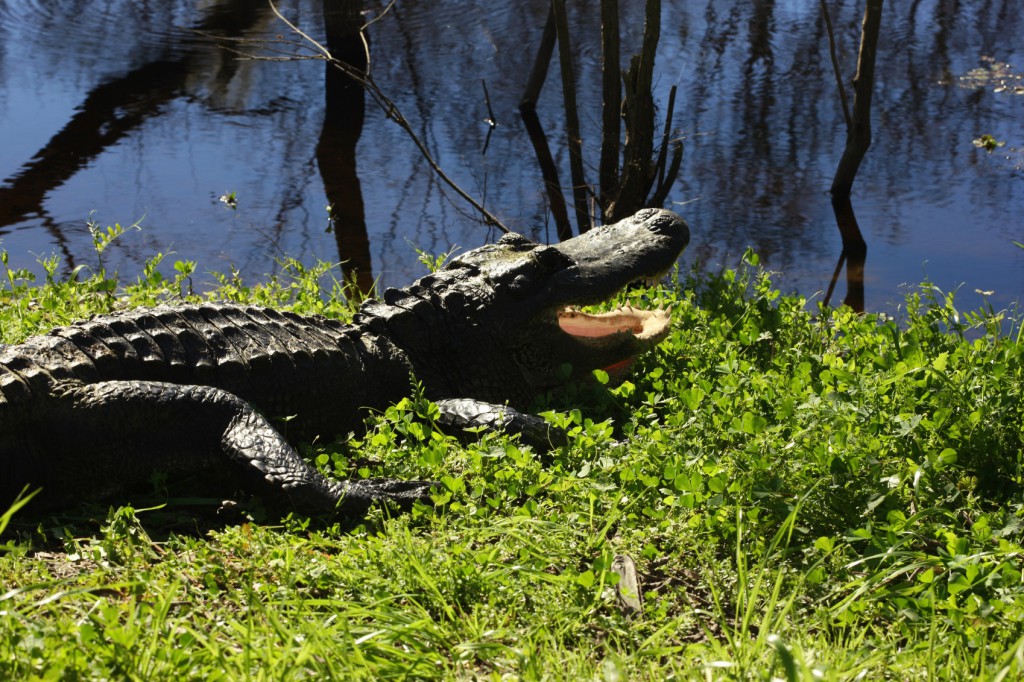 Water Safety
The cool refreshing water of the St. Johns River is enticing when you're on the boat and want to take a swim. But if you can't see your arms, legs and feet when you're in the water, you shouldn't swim in the water. Stick to swimming in the cool, refreshing springs like Silver Glen Springs and other springs you can access from the St. Johns River. The water is shallower, crystal clear and alligators aren't likely to be there.
Fishing Around Alligators
Be cautious when casting a line near alligators. Some alligators will try and grab a hooked fish. Also stay away from fishing in heavy vegetation and near the water's edge where alligators like to hang out. You don't want to catch an alligator on your line.
Plan Your Trip
It's time to plan a trip to the river. Rent a hotel room or book a cottage at Castaways on the River to make your trip perfect. Once you step outside your room, there's a variety of rental boats sitting in the marina waiting for you to cruise the river or go fishing. Call Castaways on the River at (352) 759-3422 to plan your fishing trip on the river.
blog comments powered by

Disqus