Know the Boating Signs on the St. Johns River
Do you know the boating signs on the St. Johns River to navigate safely and effectively? As you're enjoying the pristine water and the beautiful natural surroundings, be aware of these important signs along the way. Understanding these signs will help preserve the natural habitat as well as make for a peaceful visit for everyone.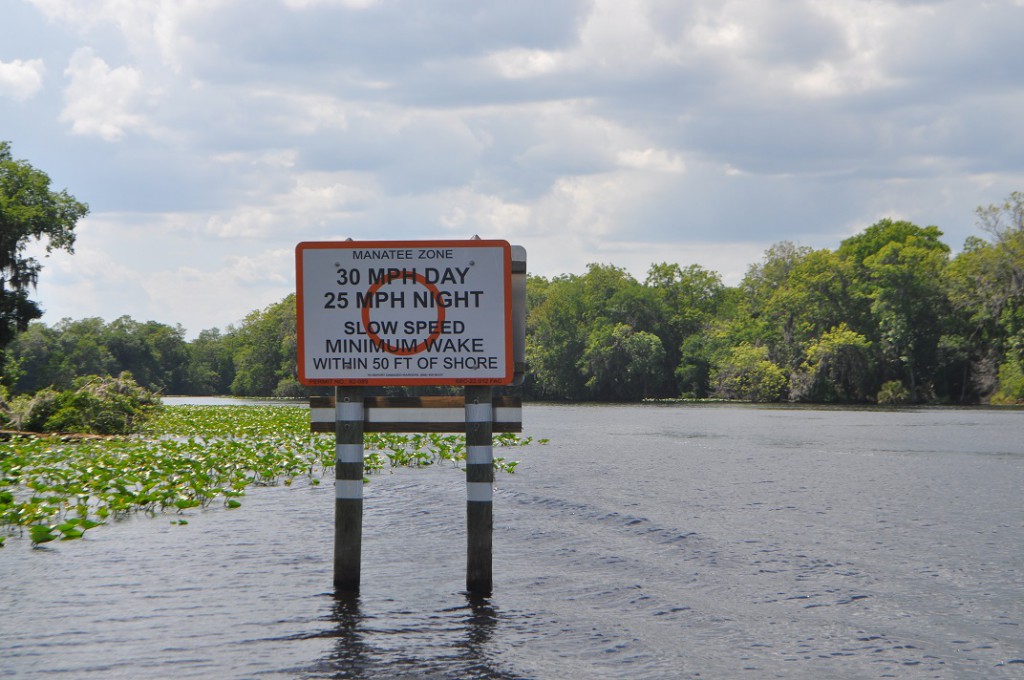 Idle Speed No Wake Signs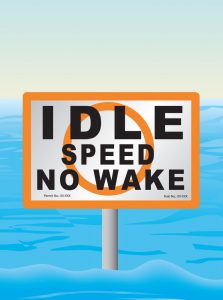 This sign means the area you're approaching requires boats to move extremely slow and not create wakes that come from boat motors going too fast. So back off on that throttle and move slowly here. Basically, an Idle Speed No Wake sign means that you should not be accelerating at all to create any wake. Maintaining steerage and headway is key here until you coast out of the no wake zone.
Slow Speed, Minimum Wake Signs
Here, boaters can create small wakes. Code: You can go a bit faster than idle speed here but move cautiously.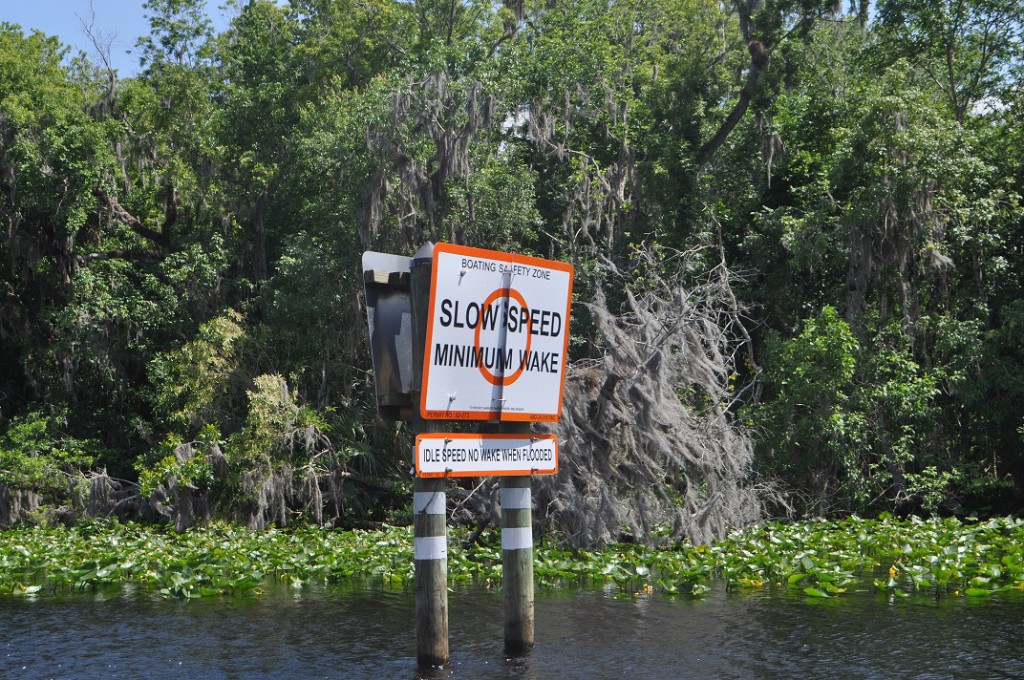 Maximum 25 MPH and 35 MPH Speed Zone Signs
These are controlled areas. Bottom line: Don't go faster than the posted speed limits in these areas. Translation: It's the boat version of a school zone on the water here.
Vessel Exclusion Area Signs
This sign is marked with a vertical diamond shape with a cross in the center and indicates boats aren't permitted here. Typically, these are posted to let boaters know it's a swimming area. For the St. Johns River, these signs are posted to let boaters know where people are swimming in places like Silver Glen Springs and other crystal clear water spots created by natural springs.
Manatee Zone Signs
Manatee signs alert boaters to slow down in areas where the revered and endangered manatees congregate. The words "Manatee Zone" are typically placed above a Slow Speed, Minimum Wake sign to let boaters know to look out for the big lovable sea cows. Sometimes there are stand-alone signs warning boaters to watch for manatees.
Navigation Tips
There are some other navigation tips you'll want to know when traversing the St. Johns River.
Don't:
Anchor your vessel in the river's navigation channel because you'll block boat traffic.
Moor or attach your boat to a buoy or navigational aid or sign.
Move, displace or tamper with any navigational aid or sign.
Obstruct a pier, wharf, boat ramp or access to any public facility.
Plan Your Boating Trip
Now that you know how to maneuver that rental boat like a pro on the St. Johns River, it's time to plan a trip. Rent a hotel room or book a cottage at Castaways on the River to make your trip perfect. Once you step outside your room and see that sparkling river, you're only steps away from rental boats that are sitting in the marina just waiting for you to cruise the river or go fishing. Call Castaways on the River at (352) 759-3422 to plan your fishing trip on the river today.
blog comments powered by

Disqus