Lake George: The Perfect Day Trip from Astor, Florida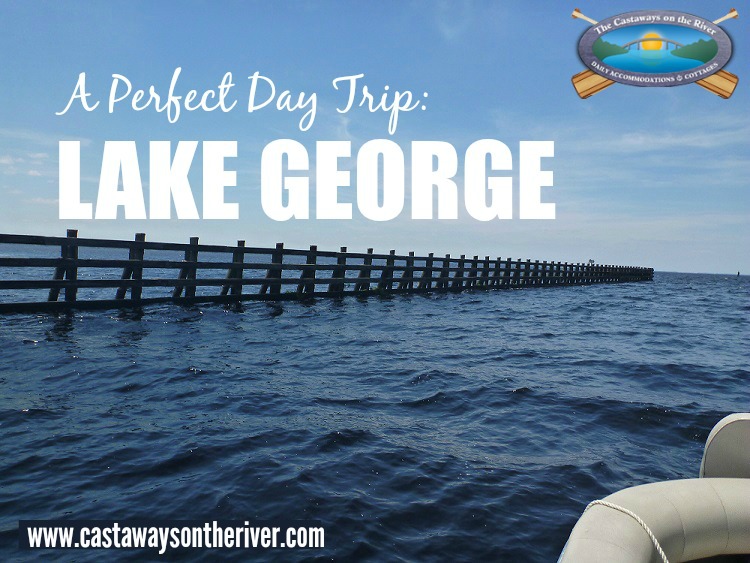 Load up the boat at Castaways on the River and head a few minutes north along the beautiful St. Johns River to spend the day exploring picturesque Lake George. The area calls to fisherman, sport and recreation boaters alike. Not to mention, the water and shore offer visitors a variety of activities to suit many interests.
Lake George: Did You Know?
Lake George, at approximately 6 miles across and 11 miles around, is noted as one of Florida's largest lakes, following Lake Okeechobee. The lake is fed from the northern flow of the St. Johns River, along with Juniper Creek, Salt Creek, Silver Glen Springs and Lake Kerr.
The Ocala National Forest provides the western boundary of Lake George while the Lake George Conservation Area lies to the east. By far, the best way to see the lake and enjoy its many unique features is by boat.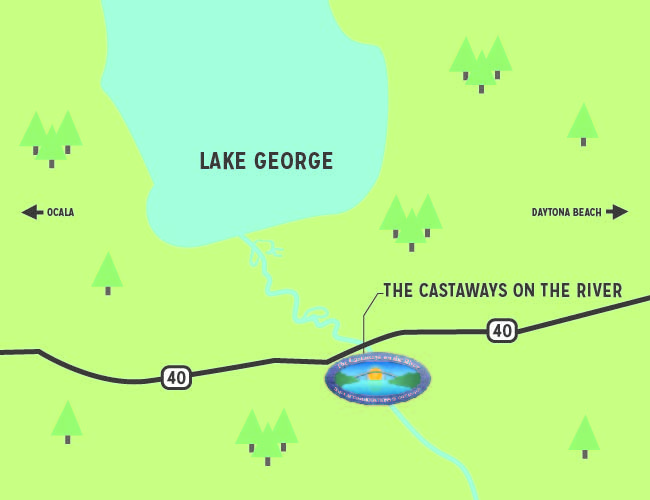 A Lake Named After a King
This region is steeped with history. In fact, it is a part of the area where the Timucua Indians settled in Florida in the 1500s. In the 1700s after the sale of the Florida Territory to the British, John Bartram, a botanist, explored the St. Johns River and named the lake for King George. In later years, Lake George became a popular destination for northerners to escape the harsh winter temperatures.
Known For Being a Home to Many
Lake George is known for being a sustainable habitat for a wide array of marine animals and wildlife. It's one of the state's most popular bass fishing areas. In addition, the shores of Lake George are home to one of the state's largest concentrations of bald eagles, as well as a host of migratory water birds. A good resource about the area we like to share is Jim Porter's Guide to Bass Fishing.
A unique aspect of Lake George is its salt content from area feeder springs along the St. Johns River. It's this mix of fresh and salt water that provides a sustainable habitat for marine life ranging from Atlantic stingray to various species of mullet, striped bass and blue crabs.
In fact, outside of bass fishing, the blue crab population in Lake George supports one of the only freshwater blue crab fisheries. And the nearby town of Palatka hosts an annual Blue Crab Festival.
An Abundance of Activities
Lake George's abundant shoreline features other activities appealing to explorers. One of these activities is the Lake George Trail in the Ocala National Forest, which gives hikers a view from land.
Another point of interest is the nearby Lake George State Park. The park, lacking shoreline access to Lake George, does have easy access to the St. John's River. Lake George State Park is a part of The Great Florida Birding and Wildlife Trail, Florida Black Bear Scenic Byway, and the Trailwalker Hiking Program. Visitors can explore a network of nature, hiking and horse trails, camp, launch a canoe and fish.
As you can see by now, Lake George offers a day's worth of fun that can easily stretch into several more days. It's a good trip to plan with a family or group because there will be more than enough to do. Let Castaways on the River be your home base while enjoying Lake George. We have a fleet of rental boats, along with lodging accommodations to fit your needs at Castaways on the River. Follow us on Facebook and Twitter to learn more about us and to keep up with the latest happenings at Castaways!

blog comments powered by

Disqus