Wakeboard Crew Visits Castaways
You just never know who you will find hanging out at Castaways on the River. The day may bring longtime winter visitors who stay for a couple of months to be lazy on the river or visitors looking to strap on their wakeboards and land a few tricks.
A recent morning found a film crew loading up to hit the water to film chase shots for wakeboard manufacturer Slingshot Wake. It's the crew's third time at Castaways.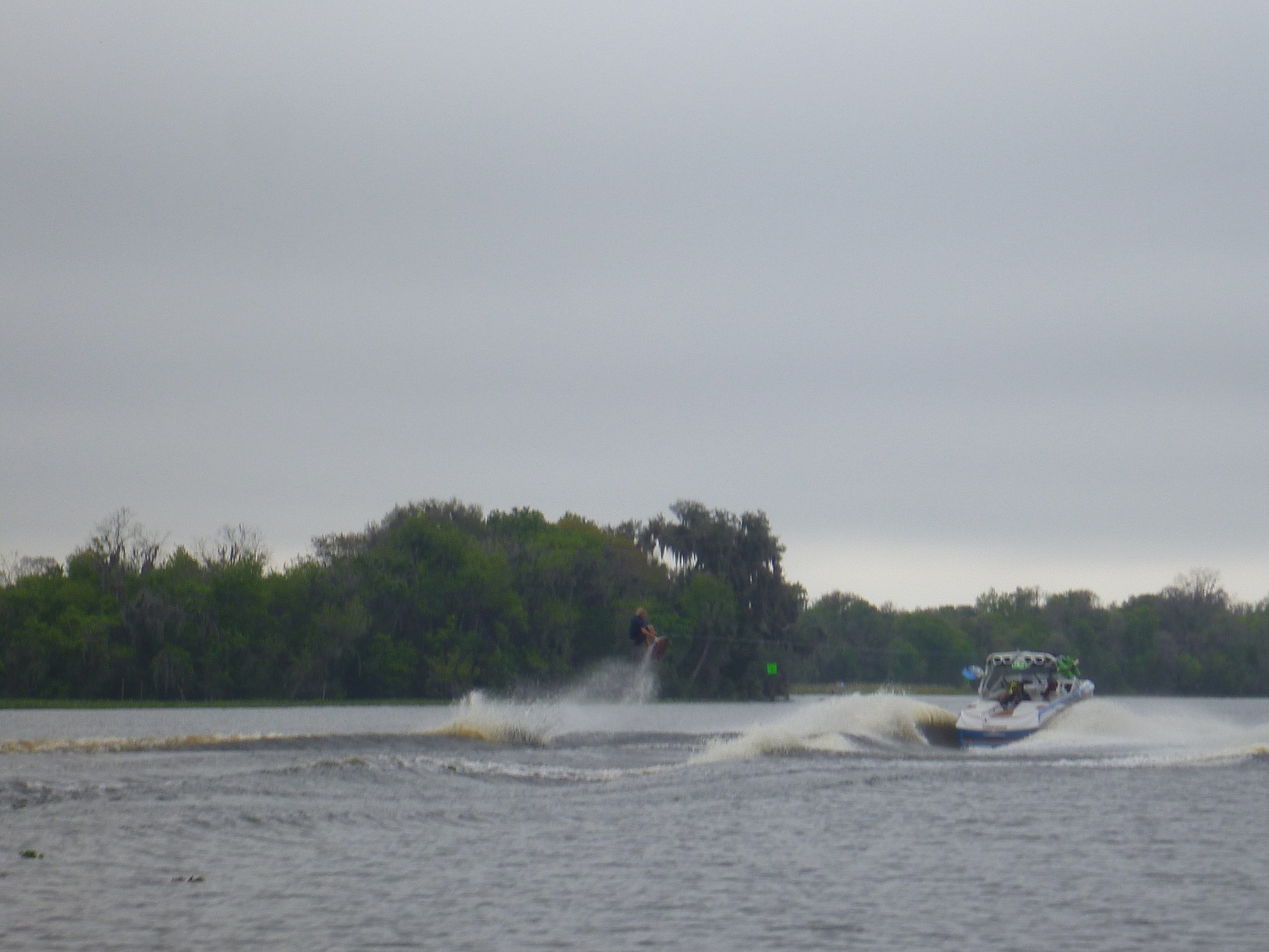 Professional wakeboarder Dylan Miller explained the crew likes to film along the St. John's River because the water is calm and it provides different scenery from sites in the Orlando area.
The St. Johns River is one of few in the world that flow south to north. So as the wakeboard crew set out, they head south against the river's lazy, but steady current. Wakeboarding is usually best in lakes like nearby Lake Dexter to the south or Lake George to the north. Also popular for wakeboarding are intercoastal waterways like the St. Johns.
In the early 1980s when the sport of wakeboarding was first being developed in Australia and New Zealand, the St. Johns River also played a role as the test waters for several prototype wakeboards by creator Howard Jacobs.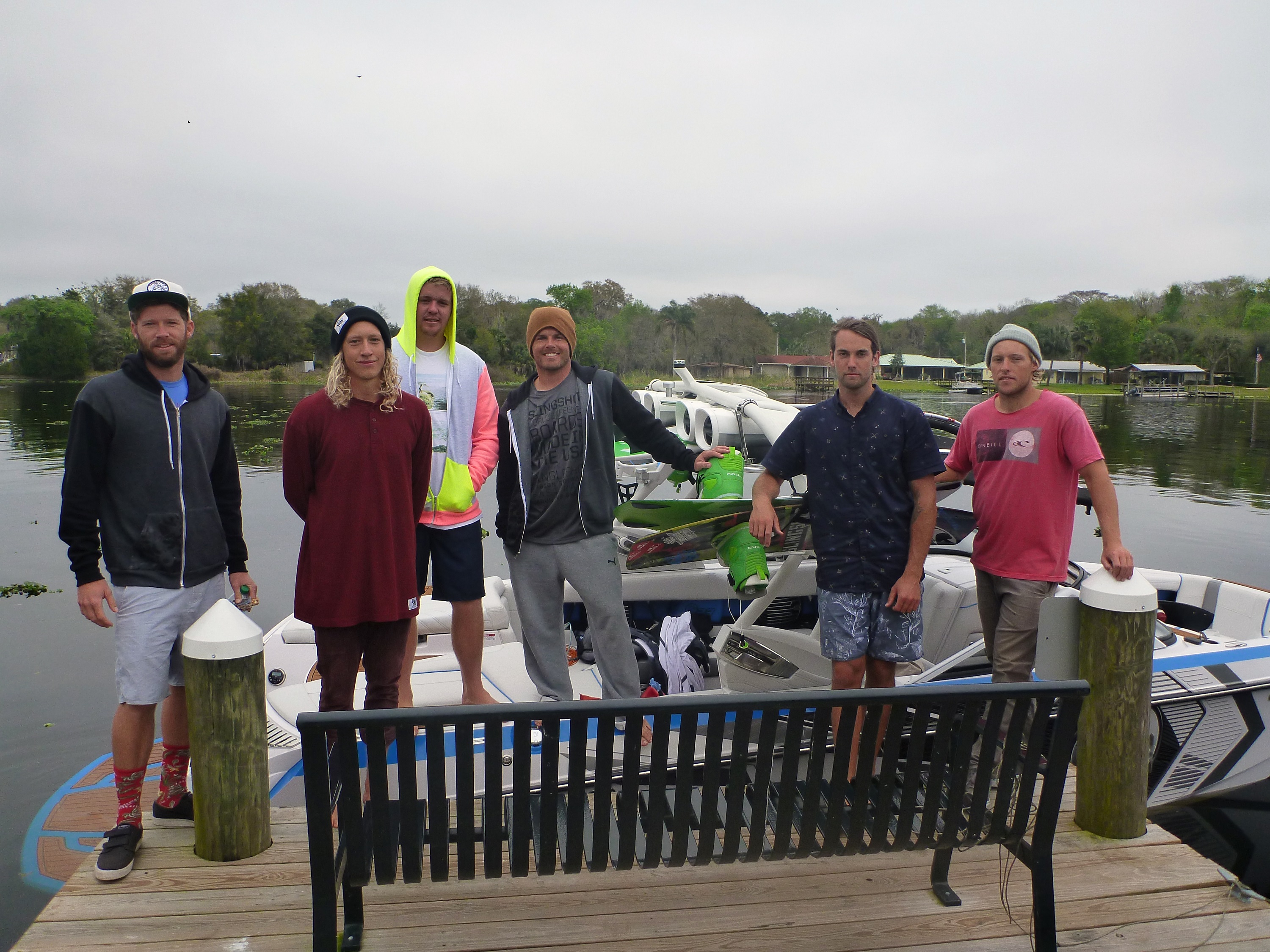 It's hard to miss this crew on the water, even on an overcast day, with the bright neon colors of the board and their boots speeding along the water's surface.
The recent footage shot by the crew is for Wakeboarding Magazine and Alliance Wakeboard. And you might want to keep an eye on these guys, since wakeboarding has been named a trial sport for the 2016 Olympics in Rio de Janeiro.
It was just a regular day at Castaways on the River. Stop in to see us and check out the boat rentals to get out on the water and enjoy a scenic piece of old Florida. You can enjoy more time on the river by staying at one of our beautiful cottages or spacious motel rooms.
blog comments powered by

Disqus