6 Must Make Pumpkin Fish Recipes for Fall
Pumpkin is the rage right now. Pumpkin everything is on grocery store shelves, in coffee and even corn chips! Why not combine your love of fishing with all things pumpkin? Pumpkin is a delicious squash that adds a lot of nutrition to your plate. If you're ready, we have the six must make pumpkin fish recipes to turn your catches into fall season entrée masterpieces.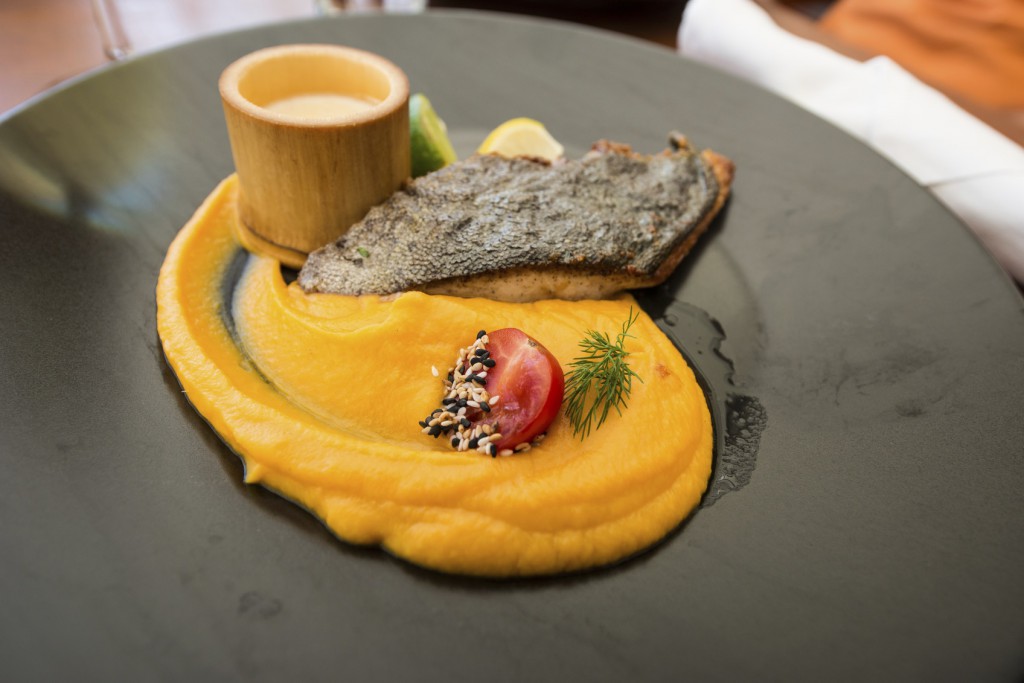 Baked Fish With Pumpkin Curry Sauce
This is the time of year to reel in some large mouth bass in the St. Johns River. We have the fall bass fishing tips guide you need to prove it. Once you bring home that bass, ignite your taste buds with this baked fish with pumpkin curry sauce recipe courtesy of Budget Girl.
This recipe can also include a ½ teaspoon of pumpkin pie spice if you want to kick the pumpkin in your recipe up a notch. The main course pairs nicely with some brussel sprouts as a vegetable and some pumpkin pie for dessert.
Pumpkin Risotto with Salmon
Add a pumpkin risotto recipe with any great fish dish to make a more fall festive dinner. Yummly's Pumpkin Risotto with Fish and Cherry Tomato recipe creates a hearty meal with a Parmesan cheese mix twist. Serve immediately with fish, cherry tomatoes and a lemon wedge.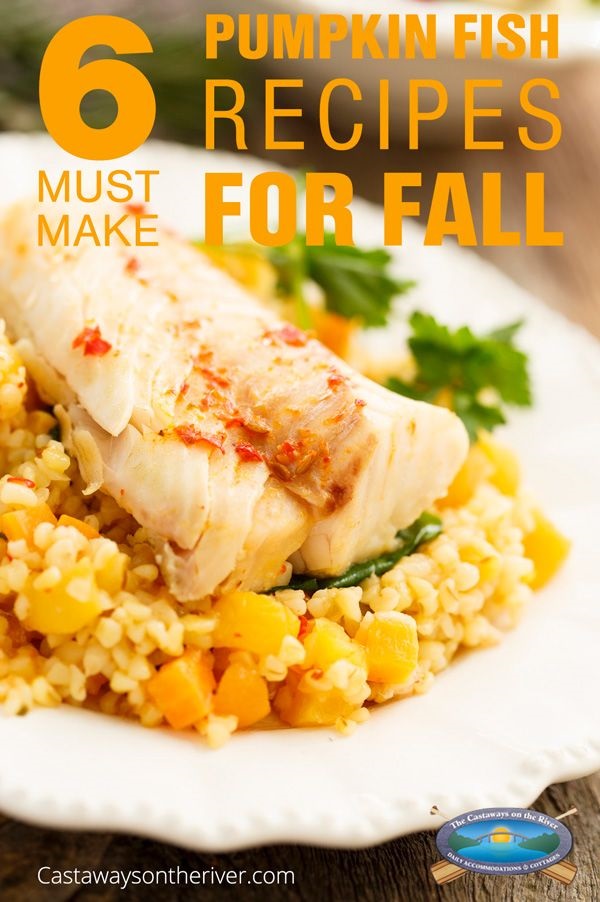 Thai Yellow Pumpkin and Seafood Curry
Looking for a pumpkin seafood recipe with some Southern charm? The Food Network's Thai Yellow Pumpkin and Seafood Curry recipe satisfies your cravings. The recipe calls for shrimp and salmon fillets. This dish pairs nicely with a nice fresh loaf of French bread to sop up the flavorful curry at the bottom of your bowl.
Apple-Stuffed Baked Fish
Add some fall apples to your fish recipe! The Cooper Cookin' Apple-Stuffed Baked Fish Recipe, courtesy of The Old Farmer's Everyday Cookbook Almanac, creates an apple-based stuffing that pairs well with a number of fish fillets.
Pumpkin Seed Fish Sticks
How about a fall take on the tried and true fish sticks? Yummly's Pumpkin Seed Fish Sticks recipe allows you to toss in some pumpkin seeds along with your breading mixture to create a nice crunchy, fall fish stick.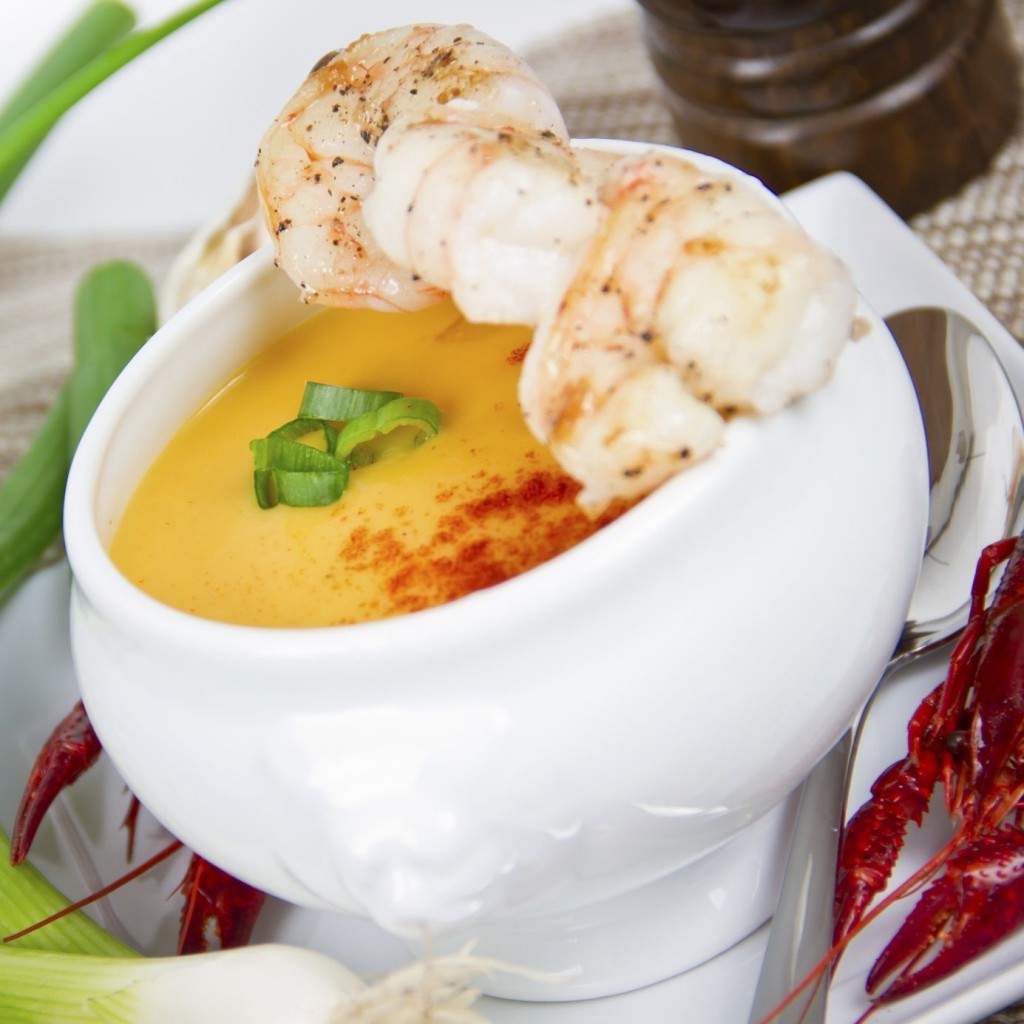 Pumpkin and Fish Stew
Seeking to enjoy some of your fresh fish on a cool day? Keep warm and enjoy fall with A Day in the Life on the Farm's Pumpkin and Fish Stew Recipe. Fish fillets pair nicely in the pumpkin-based stew with tomatoes and chicken stock.
Book Your Fall Fishing Visit
Your fall fish recipes are in place and will excite and wow your friends and family. Now you need to book a stay at Castaways on the River to do some fishing and catch some fillets for those pumpkin fish recipes. The marina can handle all of your boat rental needs. We offer cozy cottages and motel rooms so you can enjoy fall on the St. Johns River while you go fishing. Call Castaways on the River today at (352) 759-3442 to book your boat rental and fishing adventure today.
blog comments powered by

Disqus