Cast Away the Old and Usher in New Year's Resolutions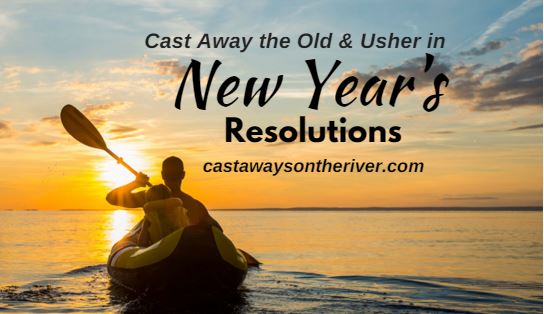 The flip of the calendar signals that it's time to cast away the old and usher in the New Year. Yes, it's time to draw up that list of resolutions for the year ahead.
We thought you might like to take a peek at our New Year's resolutions to get started. And in a place like Castaways on the River in Astor, FL, it's hard not to incorporate the beauty of the area into our list. It's stuff you've always wanted to do but just don't make time to do. So get ready to cast out the old and usher in new experiences in 2016!
Watch the sunrise. Make a New Year's Resolution to watch the sunrise over the St. Johns River at least once a month; more often if you can swing it! You'll be glad you have those beautiful memories.
Dinner by sunset. It's nice to spend some time enjoying dinner, reflecting on the day and relaxing as the day draws to an end. It's so peaceful.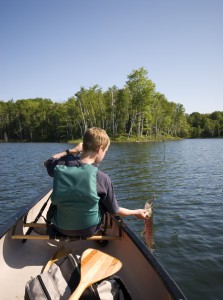 Fish more. So who does not want to block out time in their schedule to make this happen? Explore other new fishing spots and see what you catch! Whether you catch the big one or nothing at all, the time spent is well worth it. #FishMore
Spend a weekend boating. You may get a few hours on the water, but this year increase that time to an entire weekend! Before you know it, you'll spend every weekend on a boat. It's the life!
Plan a Day Trip. There are so many places to discover near Astor, FL along the St. Johns River that make perfect day trips. Just pick one and then pick another! You may discover one we haven't tried yet!
Kayak the Big River. You may be fine taking the kayak out on the smaller creeks and narrow rivers off the St. Johns River but you've yet to navigate the big river. This is the year to make it happen! Then tag us in your selfies so we can share the proud moment too!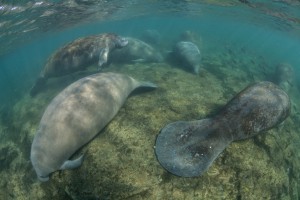 Find a Manatee. On a morning when the air is a little crisp, set out for a lazy day on the river in a boat at idle speed or turn it off completely to watch for the graceful glide of a manatee. It takes patience but they will be there keeping warm, usually near the area springs. Yes, this is a must-do on our list.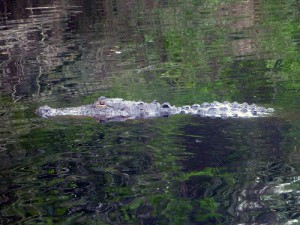 Go On a Gator Count. Now be careful with this one. Yes, there are alligators along the St. Johns River, it's their natural habitat. So counting the alligators along the shore line or in shallow spots will not be difficult, especially on a clear day. Warning: you must have a license to capture an alligator during the designated hunting season so don't get any ideas beyond counting them.
Coordinate a Getaway. There's always one person in the group who takes the lead in planning the group getaway. You'll find enough to keep the adventurous members of the group busy. And there's plenty of peace and quiet for those who want a laidback getaway.
If you've added some or all of these resolutions to your list, let us know how we can help you stick to them and have a great New Year! Here at Castaways, we can handle the accommodations for your getaway, rent you a boat for counting alligators, and suggest spots to see a great sunrise or sunset. Reach out to us via Facebook or Twitter, go to our website or call us at (352) 759-3422.
blog comments powered by

Disqus