Day Trip: De Leon Springs State Park
Visitors to Castaways on the River have a ton of options for things to do in the area, with most just a short ride away if traveling by water or land. It's easy; just pick a direction and there is something to explore.
The staff of Castaways, many of whom grew up in the region, is often asked by guests to suggest places of interest to visit in the area. One such inquiry by longtime Castaways customers Robbie and Paula Worthington led the couple and their adult daughter Kayla Worthington to nearby De Leon Springs State Park.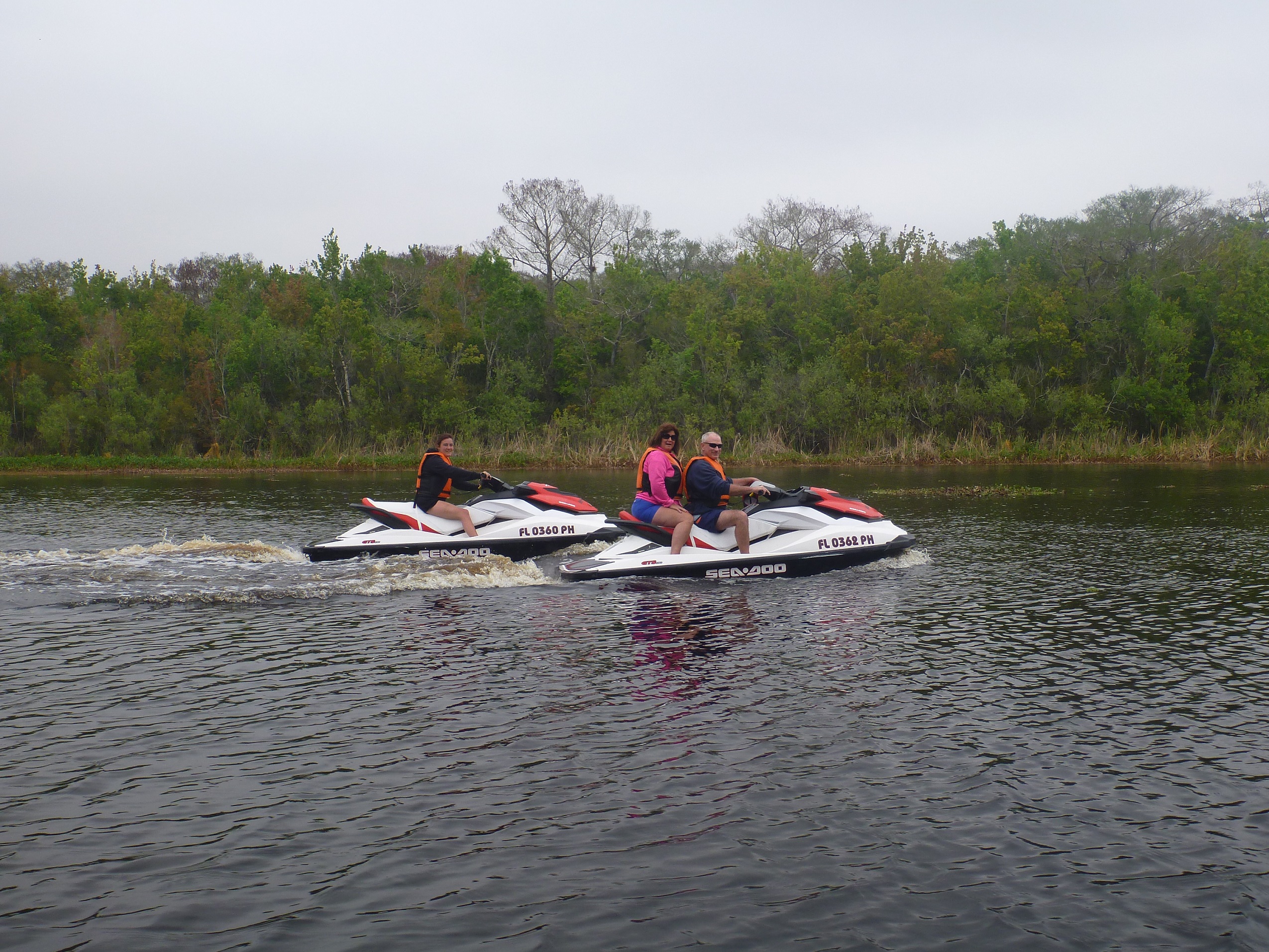 The trio from Crittenden, KY, spent time enjoying the day along the St. John's River on jet skis before heading south of Castaways to the park. The Worthingtons, who spend four weeks each winter at Castaways, had never before visited the park.
The warm water of the park's swimming area, at a constant 72 degrees year round, was too much for Robbie to resist. He described his dip in the swimming area of the spring, known as the Fountain of Youth, as "cool." The spring, with a 3-foot waterfall, leads to the Spring Garden Run, which connects north into Lake Woodruff National Wildlife Refuge and on to the St. John's River.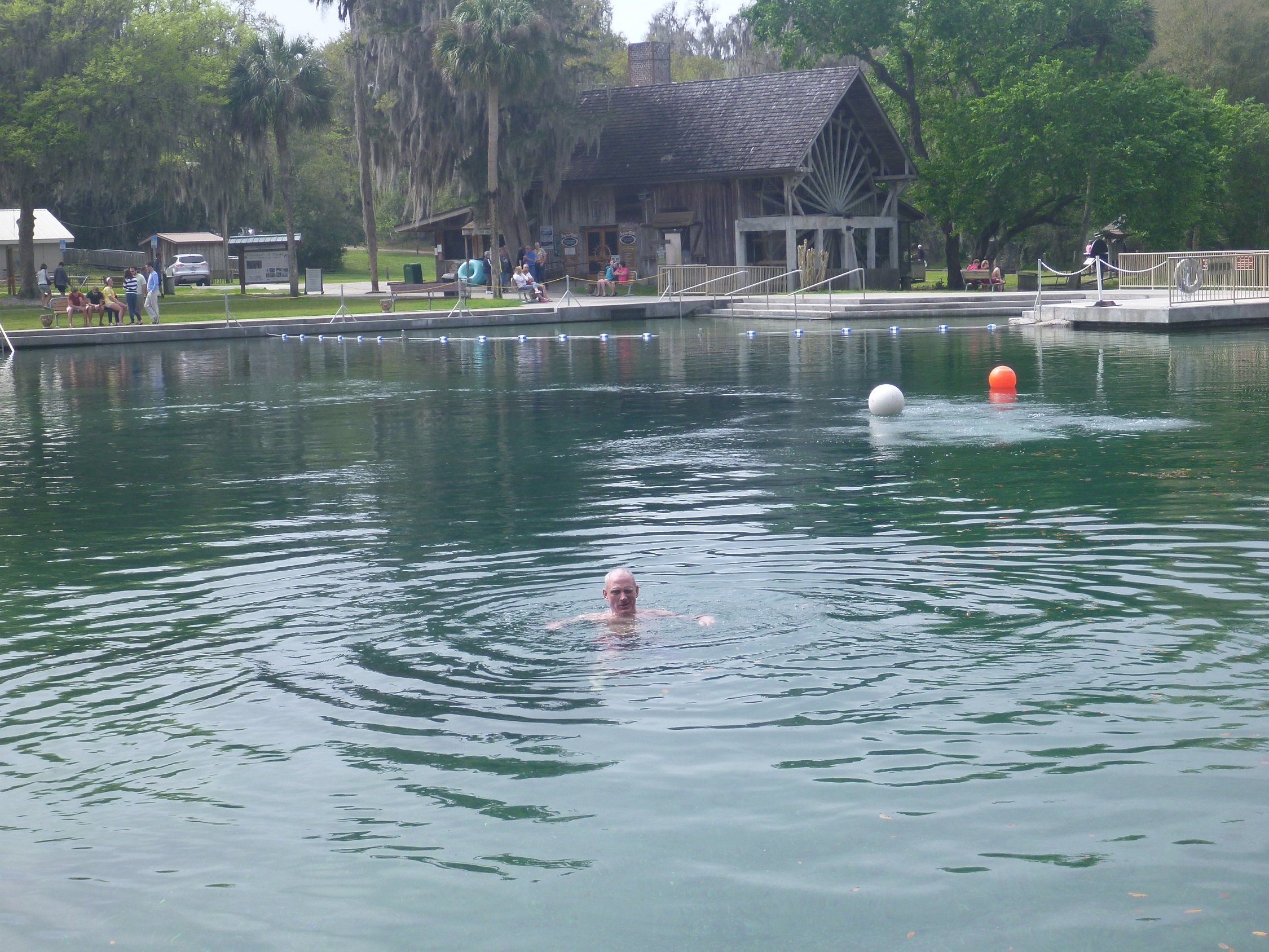 The waterfall makes a good spot to take photographs as does the rustic wooden structure outfitted with a paddle wheel home to The Old Spanish Sugar Mill Grill and Griddle House. Diners can make their own pancakes right at their table and enjoy a variety of other menu items the eatery offers.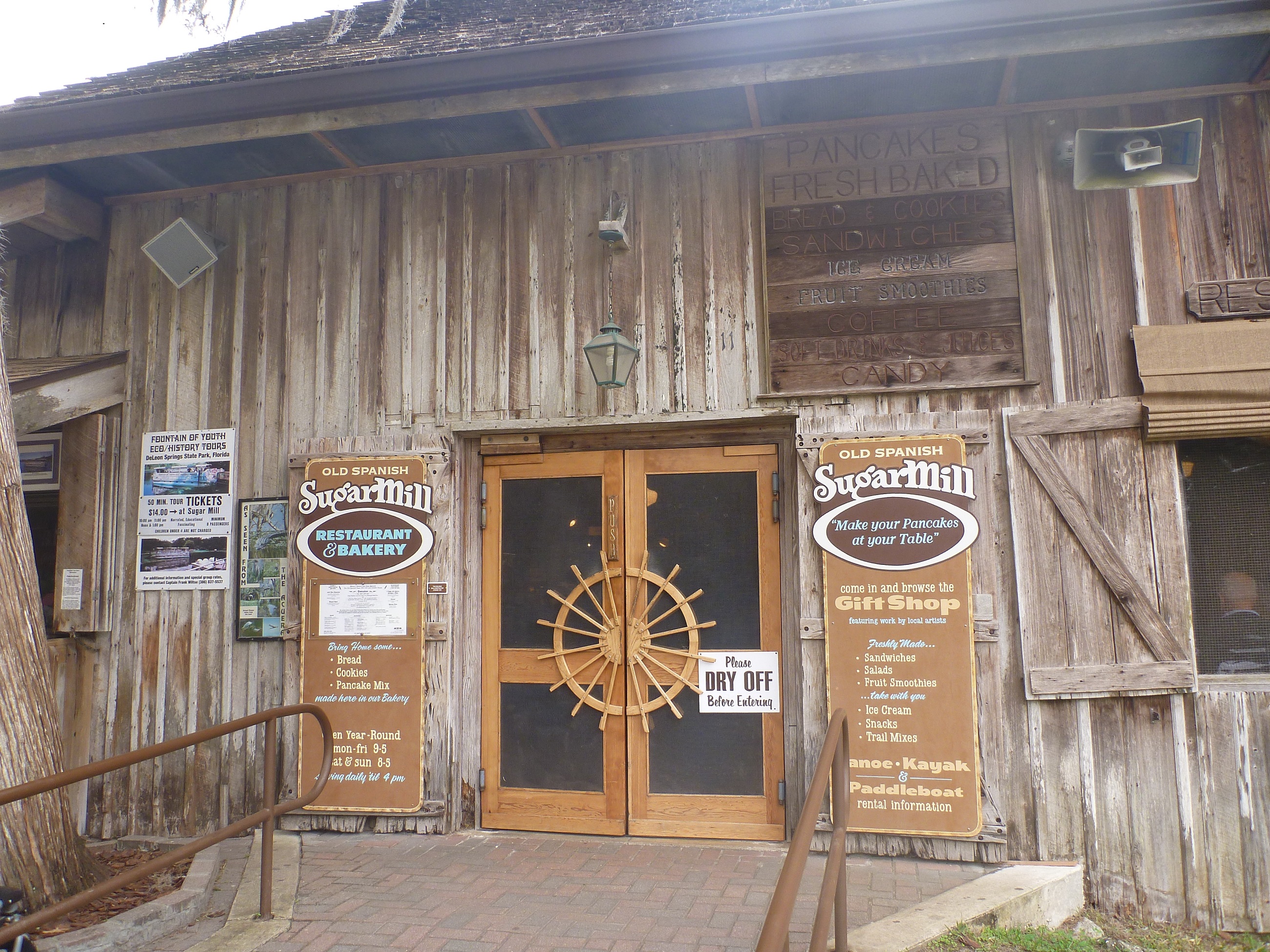 A Visitor Center is also on the grounds and provides a glimpse of the area's rich history when the native Mayaca inhabited the area for 6,000 years. In the early 1500s, Spanish missions were built in the area. In the 1800s, settlers in the region formed sugar and cotton plantations that were later destroyed during the Second Seminole War.
De Leon Springs State Park is designated on The Great Florida Birding and Wildlife Trail and the Trail of Florida Indian Heritage. The park is open all year.
De Leon Springs is one of many day trips within minutes of Castaways on the River in Astor, FL. For more fun in the sun, come check out our accommodations, boats and jet skis.
blog comments powered by

Disqus