Family Trip Ideas
Boat Ride – St. Johns River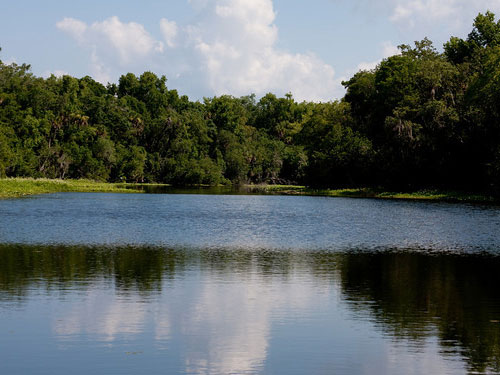 St. Johns River is Florida's longest river; forming a beautiful path that flows from Indian River County to northeast Florida and into the Atlantic Ocean. A boat cruise of the river offers many opportunities for an affordable family trip, as the river is known for its diverse wildlife and freshwater fishing, especially largemouth basses. The river is a haven for manatees and a variety of birds. Pass through Heritage Corridor, which offers views of Volusia County's rich cultural heritage and national treasures.
Recreation –  Silver Glen Springs
If you are boating on the St. Johns River, plan to visit Silver Glen Springs, located just a few minutes up the river from Astor, FL. Silver Glen Springs is in the Recreational Area of the Ocala National Forest. The spring has a large semicircular pool that measures 200 feet from north to south, and 175 feet east to west. With such magnitude, the crystal-clear spring basin is popular for snorkeling, canoeing, kayaking, fishing, and swimming. Everyone will have plenty of room to splash and play!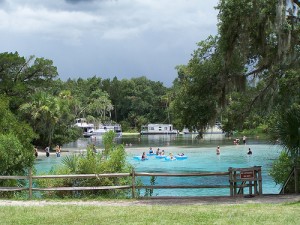 Silver Glen Springs is an important archaeological site with hiking trails where you can explore and learn more about the history and ecology of the area.  The natural setting is surrounded by forests of oak, cedar and pines, providing the perfect scenery for photography and birding. If you happen to visit the Spring in the winter, you may see manatees visiting from the cooler waters of the St. Johns River.
Castaways on the River offers many boats for rent for your next cruise. Consider staying with us as well and wake up to beautiful sunshine in our many cottages and motel rooms that will accommodate almost any party size. We would love for you to come visit and experience the beautiful oasis Astor has to offer.
-Castaways on the River
blog comments powered by

Disqus