How to Take Your Dog Fishing
Do you have a loyal fishing partner who always shows up for your fishing trips, stays by your side to keep you company and keeps quiet while you fish? If so, that loyal companion is quite possibly your dog.
If you've never taken your dog fishing with you,  you'll want to train your dog properly before your first venture. Training will take time and several fishing outings before your dog becomes a fishing companion pro. Here's how to take your dog fishing on the St. Johns River.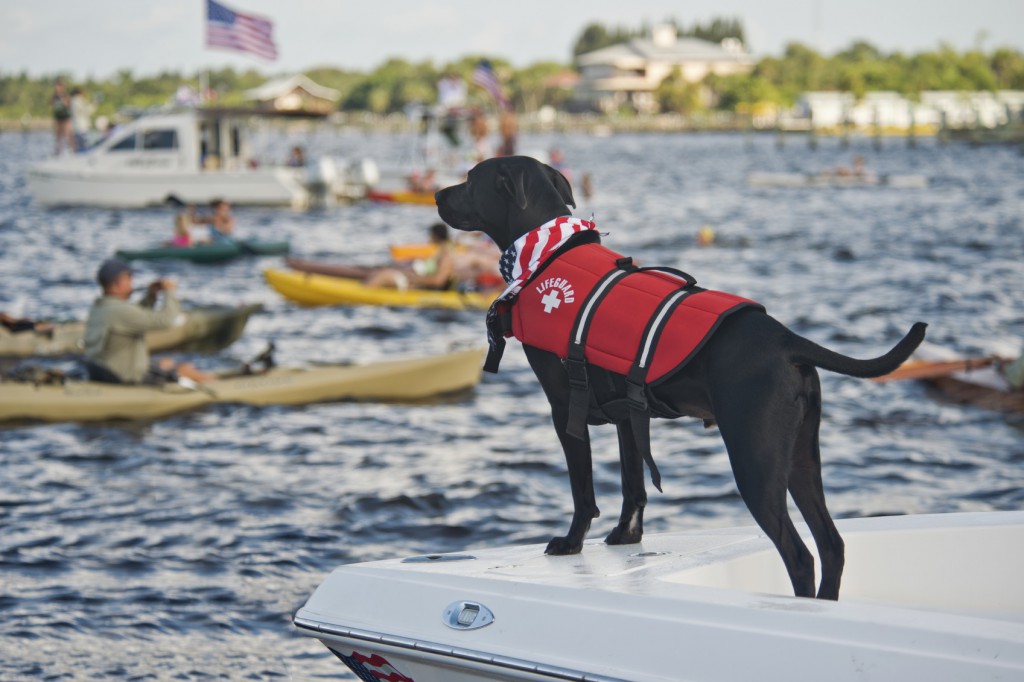 Pay Close Attention to Fishing Safety
Dogs are curious and they'll gravitate toward interesting objects and  the curious items sticking out of your tackle box. Avoid hooks getting stuck in your dog's mouth by keeping all your fishing equipment and hooks stowed away and inside the tackle box.
Keep a Water Bowl Handy
Whether on a boat or dry land, one common mistake anglers with pups forget is a supply of fresh water. Water bowls ensure your dog stays hydrated during a long day of fishing.  Make sure your dog has some shade to sit in too during the hot afternoon hours.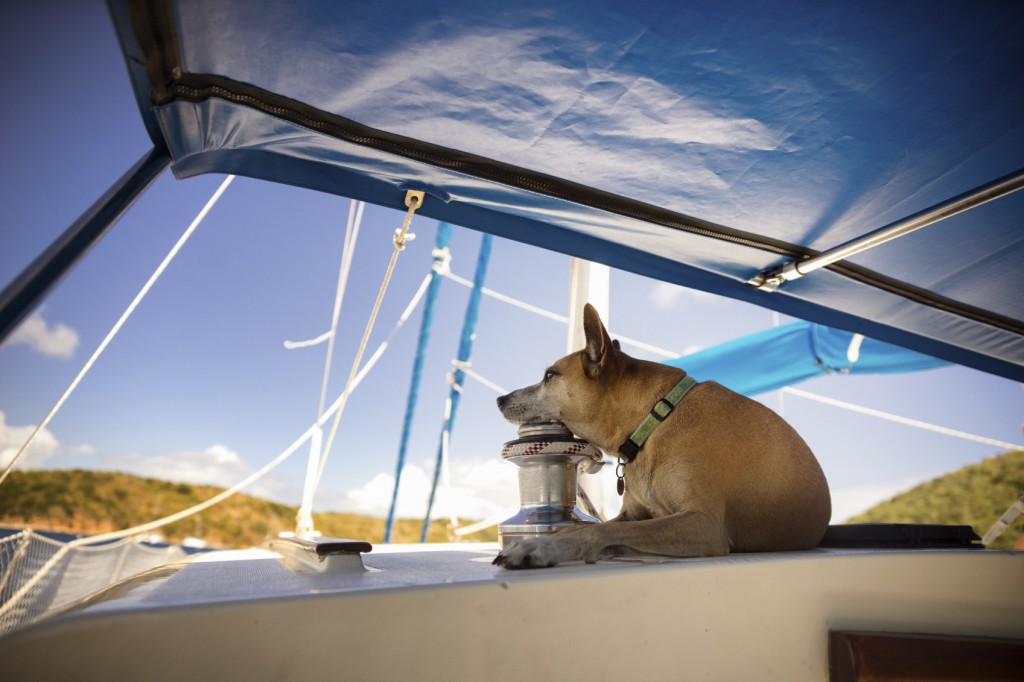 Pups Need Bathroom Breaks Too
Don't forget that Fido has to go to the bathroom too. To avoid fishing trip interruptions from a dog that's got to go, let your dog off the boat once or twice during the day to go to the bathroom. If they run off into a wooded area to do their business, you might want to follow them in case they stumble upon a snake or other wild animal.
Boating: Backing Up Protocol
Before you start backing up the boat during a fishing trip, make sure you know where your dog is located. While an experienced fishing dog knows to stay put and stay out of the way, novice fishing pups can jump off the boat right in the path of your boat when the boat changes direction.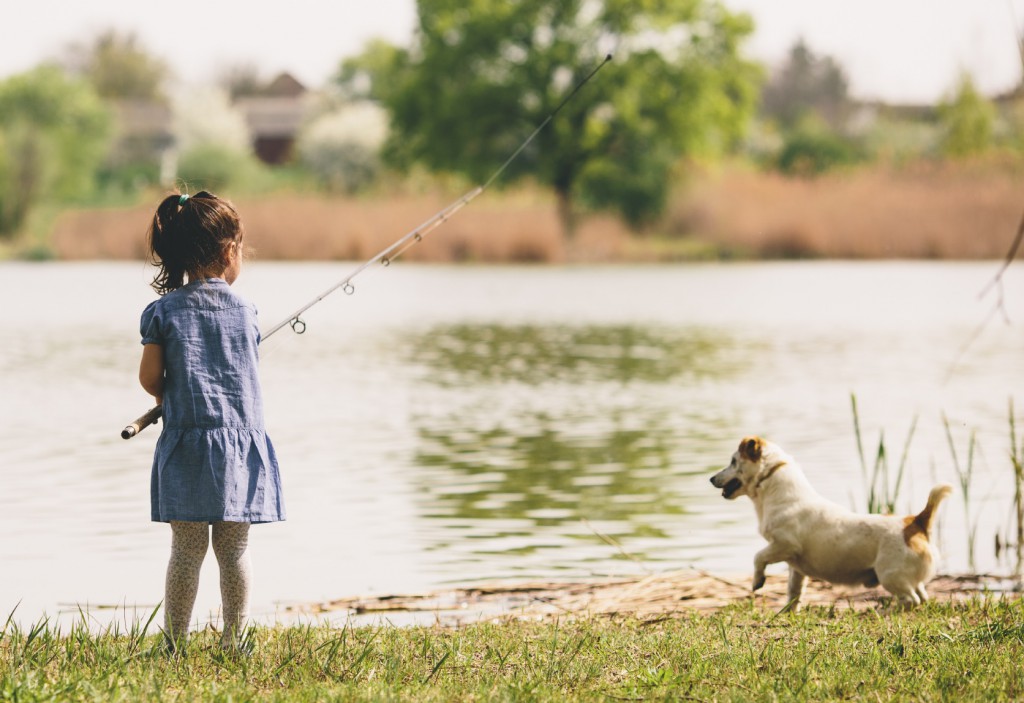 Life Jackets for Everyone
Even dogs can get scared if they fall or jump off the boat and hear you screaming, "Dog Overboard!" Make sure you get your companion a canine life jacket to avoid any incidents. Plus, your dog will feel just like one of the crew with a life jacket.
Remember the Leash
You probably won't need the leash for most of the fishing trip while your dog roams the boat. That leash, though, will be valuable when your dog needs to be tied to the dock while you unload the boat.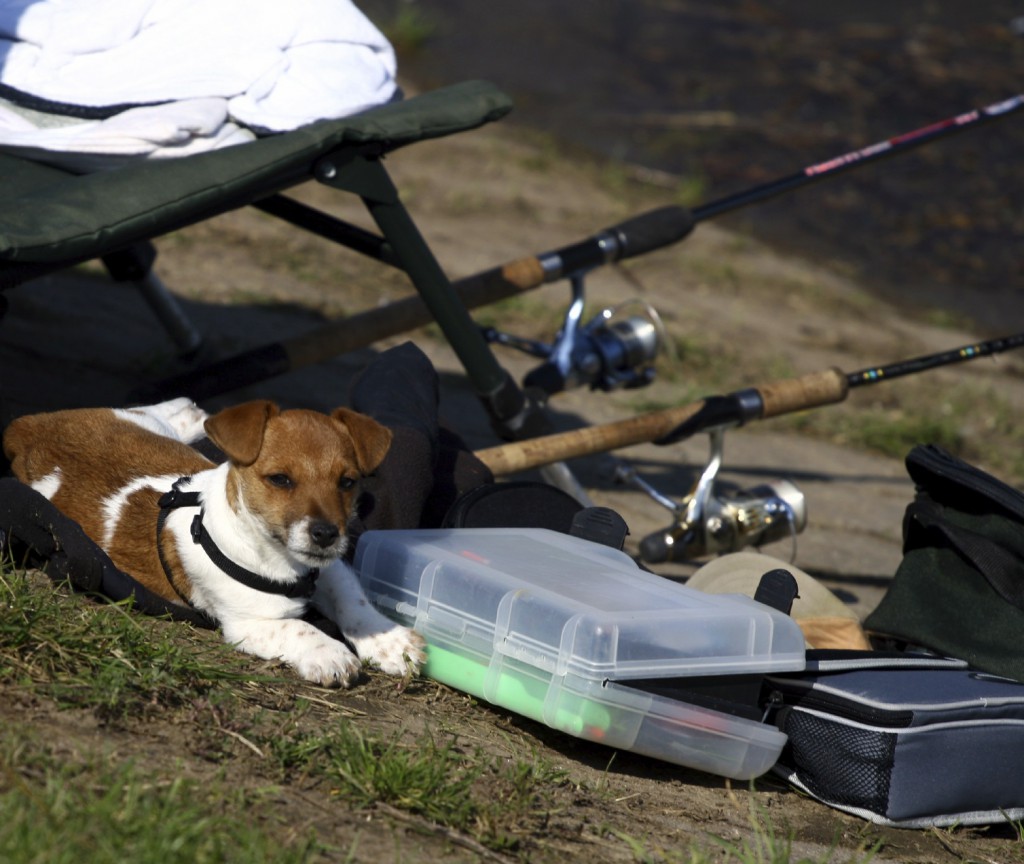 Treats for Good Behavior
The fishing trip is now over and you might get a beer or a pat on the back for catching the Big One. But what about Fido? You dog deserves multiple treats for staying by your side and following the rules throughout the fishing trip. Treats also come in handy to reinforce good behavior as you train your dog to become the perfect fishing trip companion on your adventures.
At Castaways on the River, we offer everything you need for the perfect fishing trip in a pet-friendly environment on the St. Johns River. Our cottages are pet friendly and our boats welcome pets. Call Castaways on the River at (352) 759-3422 to plan your perfect fishing trip with your favorite canine on the river.
blog comments powered by

Disqus