Summer Fun on the St. Johns River
School's out and that means summer fun abounds! It's time to soak up some sun, get out on the water, and relax! So head on over to the beautiful St. Johns River and see what's in store at Castaways on the River during the lazy days of summer fun.
Whether it's just for a few hours, an overnight stay, or a week or two, we've got accommodations to meet your needs. We've tried to think of everything. Each of our stylish furnished cottages of one, two, or three bedrooms includes a fully-appointed kitchen. The space will help make your stay more comfortable whether it's for just a few friends or the whole family.
In addition, our recently renovated hotel offers a riverfront view for guests to enjoy. And if you want to bring your own accommodations, we rent RV sites too.
Don't Forget Summer Fun on the Water!
We have a variety of boats, available for rent. A number of our boats can seat up to 10 people. You can go out for a few hours, a full day, or just a half-day. It's up to you to map out your summer fun!
Freshwater fishing is a favorite summer fun pastime of many of our guests since the St. Johns River is known for its many varieties of Bass fish like the Black Crappie, also known as the Speckled Perch. Many of the regular fisherman in the area will be happy to share a tip or two before you cast your line.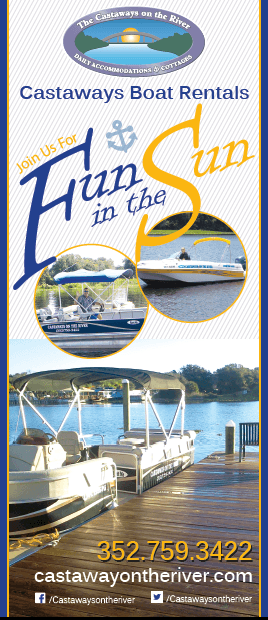 Thinking of grilling out for dinner? Or perhaps you just want to take in the scenery? Guests at Castaways On The River have access to the propane grills set up around the resort. You supply the meal since we've taken care of the ambiance with the up-close view and access to the St. Johns River. Wave at a passerby in a boat or be entertained by the surrounding nature.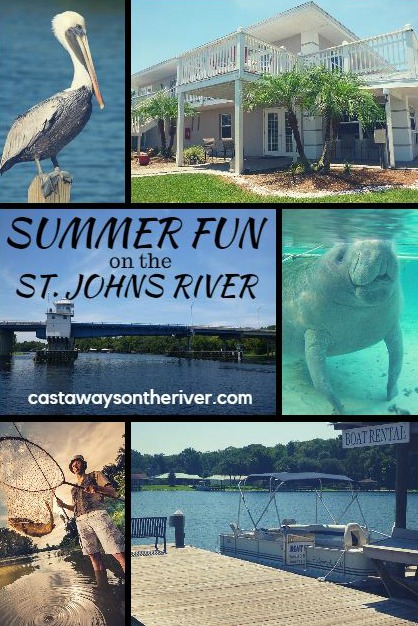 We're Convenient to Just About Anywhere
We may be tucked away in Astor, FL but we are on the way to just about everywhere from Daytona to Ocala along U.S. 40. We are located in the eastern portion of the Ocala National Forest and just a few minutes north of De Leon Springs State Park, both offering a host of fun activities to explore.
There is plenty to do here at Castaways on the River to enjoy the sun and water. Take a look at our cottages, hotel accommodations, and boats, and make plans to visit soon. In addition, join us on Twitter and Facebook to see what's going on!

blog comments powered by

Disqus