How to Spot Manatees in North Central Florida
The St. Johns River and the crystal clear all-natural Florida freshwater springs are home to many species of marine life, including the Florida manatee, also known as the gentle sea cow. Follow these tips to find out how to spot manatees in North Central Florida.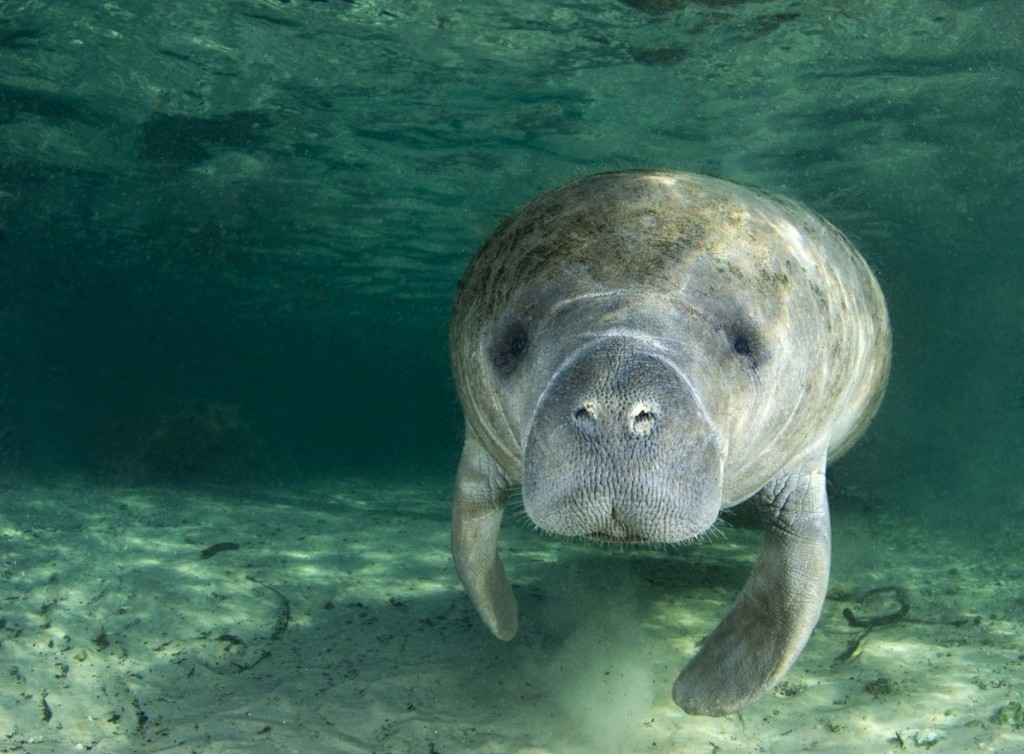 How to Spot Manatees in the Water
Learning how to spot manatees in the water is your first step. Look for bubbles floating to the surface of the crystal clear water. The bubbles are the oxygen from manatees breathing and lurking beneath the water! They surface for air every five minutes, so be patient.
When to Spot Manatee in North Central Florida
The months of November through April are the best months to spot manatees in freshwater springs. Manatees are seeking refuge in the warmer inland waters during this time period and retreat back to the coastal waters in the Gulf and Atlantic Ocean during the summer months.
Listen for Manatees
You will likely hear a whoosh of air and water snorts at the same time. These are the sounds of the manatees surfacing for a large gasp of air that allows them to go back under water for up to five minutes before they resurface again.
Look For Manatees in the Vegetation
Manatees are herbivores that love to munch on vegetation. Look for manatees in and around freshwater plants, where they are likely grazing in flats and sea grasses enjoying a long snack.
Stay in Shallow Areas
Manatees do not like cold weather and cold water. You are likelier to find them in shallower water because it stays warmer and allows them to regulate their body temperatures better.
Search for Manatees in the St. Johns River
Manatees heading to the springs for the winter use the St. Johns River as their river highway to come inland. You will spot them swimming in the river to get to warmer spring water.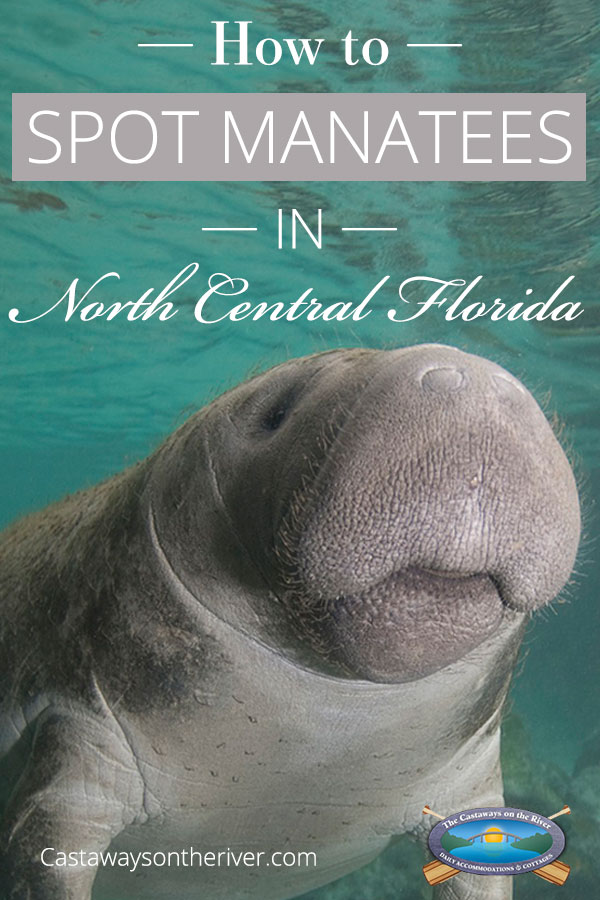 Get in the Water and Snorkel
If you are willing to brave the constant 72-degree temperatures of Florida freshwater springs in North Central Florida, snorkeling is the best way to get an up close and personal view of Florida manatees. They are docile creatures and will not harm you.
Follow these seven tips for swimming in freshwater springs and find out everything you need to know about wildlife near the St. Johns River.
Tips for Watching Manatees Safely
Manatees are gentle creatures but you can't get too close to them. The general rule mandated by the Florida Fish and Wildlife Conservation Commission is "you can look but don't touch."
You must also never:
Pursue or chase a manatee seeking to avoid you
Poke, prod or stab a manatee with your hands, feet or any object
Attempt to ride a manatee
Enter a "No Entry Manatee Refuge" location.
The manatee is protected under federal law by the Marine Mammal Protection Act of 1972 and the Endangered Species Act of 1973, making it illegal to harass, hunt or capture the species. Anyone violating federal or state manatee laws can face a $500 fine and/or up to 60 days in prison. Check out state-mandated viewing guidelines for more information.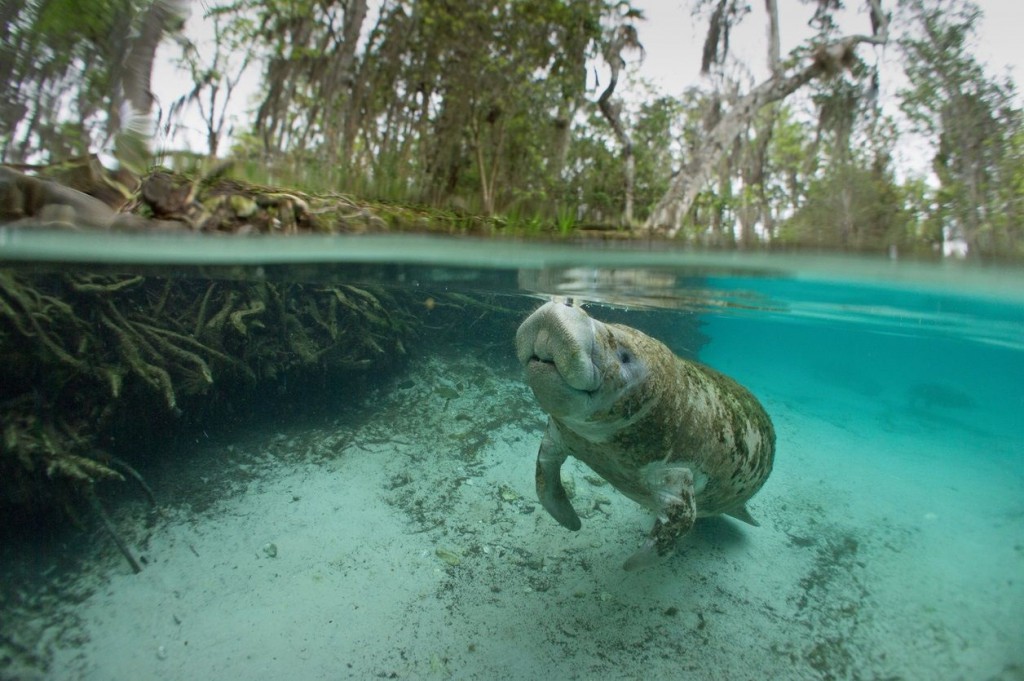 Book Your Manatee Viewing Trip
North Central Florida's freshwater springs and the manatees that are enjoying them are a sight to behold. There are great spots along the St. Johns River in Astor, Florida to enjoy sightseeing. Book your manatee viewing trip at Castaways on the River to spend some time along the river. Castaways on the River offers cozy cottages and motel rooms right along the St. Johns River near freshwater springs.
Rent a Boat
Make your manatee viewing experience even more memorable by renting a boat to enjoy the St. Johns River. Castaways on the River offers a variety of rental boat options. Our marina rental boat operators will provide you with the tips and navigation advice you need to spot manatees and find some good fishing spots. Call Castaways on the River today at (352) 759-3442 to book your boat rental, a fishing charter and lodging accommodations today.

blog comments powered by

Disqus