The St. Johns River in North Central Florida is a beautiful place to enjoy nature and a nice meal along the river. The fall season and cooler temperatures make November a great time of year to experience the area. We have the five must-stop dining spots along the St. Johns River in Astor, Florida that should be on your list.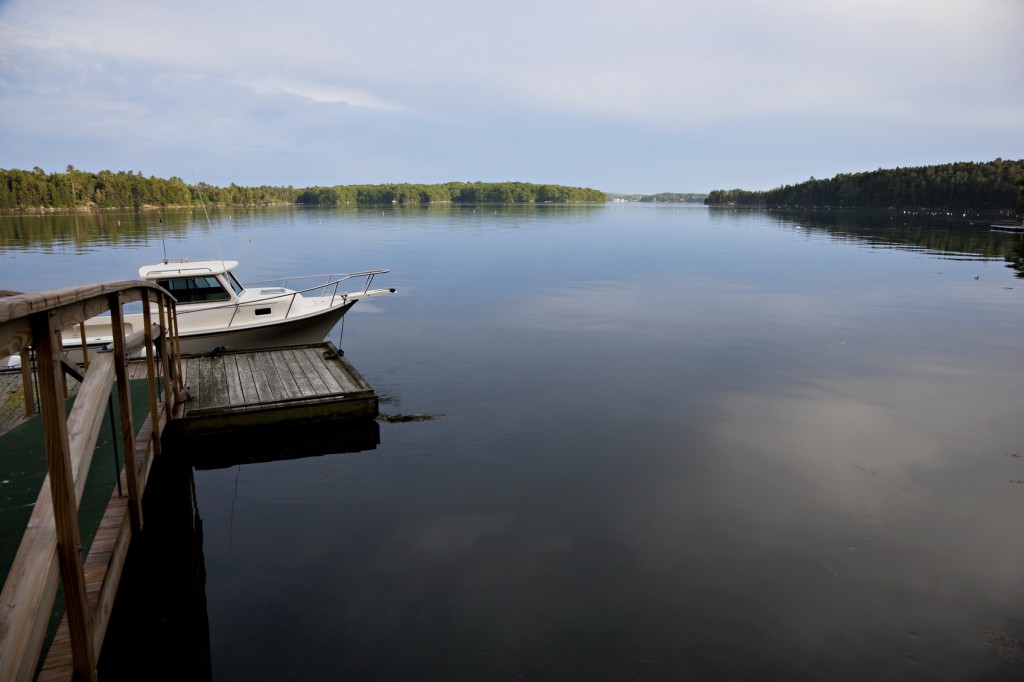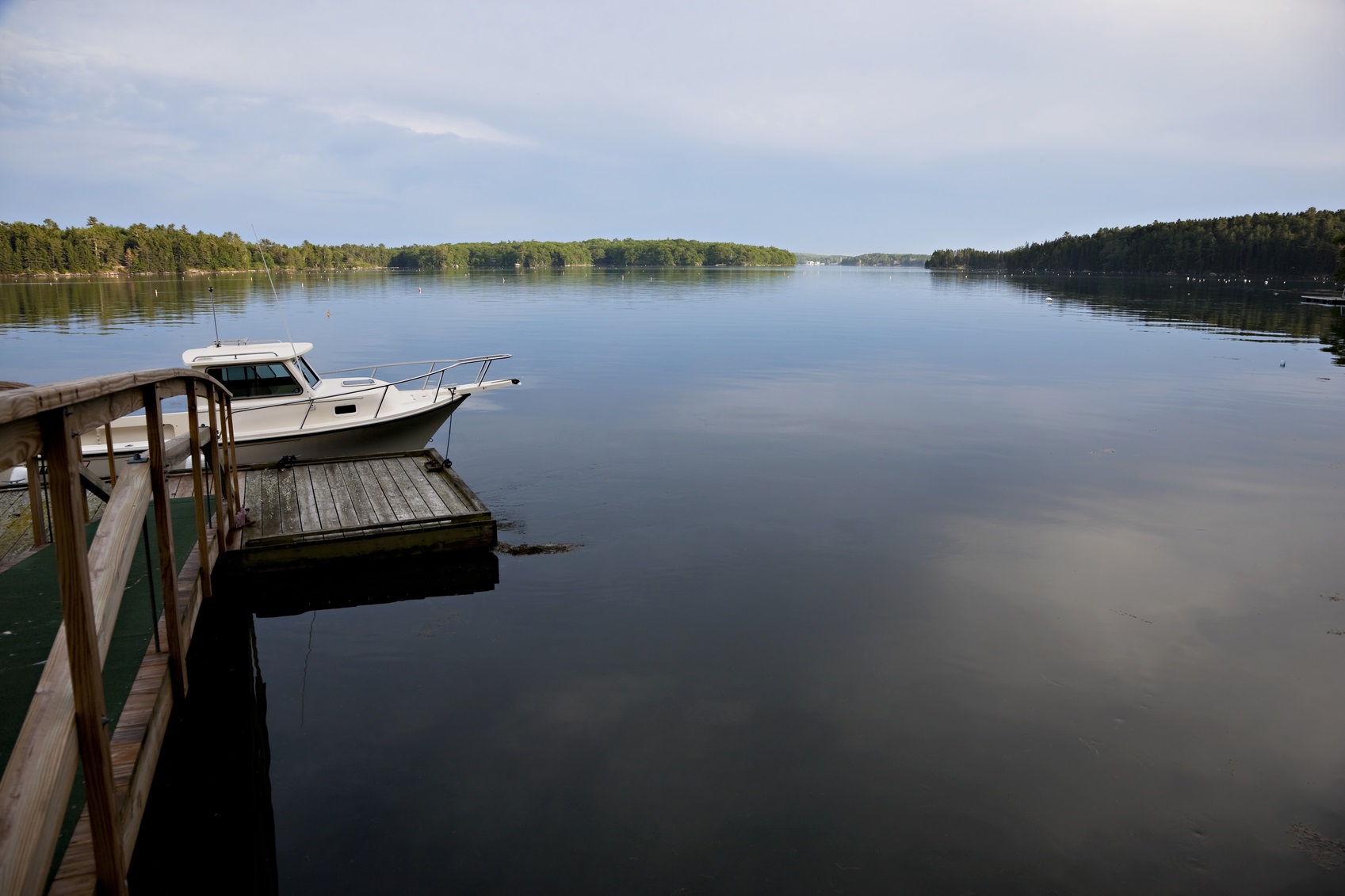 Castaways Restaurant
Known as a quaint restaurant near the St. Johns River, Castaways Restaurant offers a great seafood menu selection. Castaways is known for its menu variety. The restaurant also offers a great salad bar, fresh seafood sandwiches, and drinks at the upstairs bar that longtime patrons say are "generous." Make sure you head to the restaurant on Friday for live entertainment.
Menu selection tip: Try the bacon-wrapped shrimp and the lobster bisque.
Blackwater Inn Restaurant & Lounge
Another restaurant that sits directly on the banks of the St. Johns River, the Blackwater Inn Restaurant and Lounge has quaint outdoor seating areas that are built within the shade of big trees and offer spectacular views of the river. A haven for fresh seafood the Blackwater Inn offers everything from fresh seafood platters and catfish fillets to sirloin steaks on its menu. Longtime patrons rave about the Blackwater Inn's hush puppies recipe too. Arrive by boat and take a seat at the bar or the restaurant. Looking for something different and unique to the North Central Florida area? Try the frog legs for an appetizer and the grilled quail or gator tail for an entree. Don't leave the table without trying a piece of the Chocolate Drizzled Key Lime Pie for dessert. You won't be disappointed.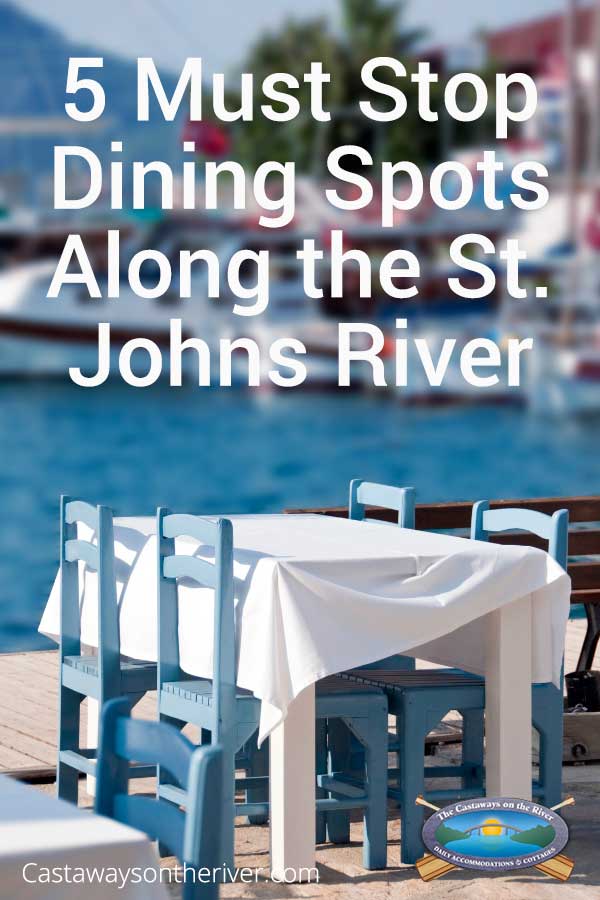 Old Sugar Mill & Griddle House
You've hit the breakfast jackpot when you visit Old Sugar Mill Restaurant & Bakery. Known as the Old Spanish Sugar Mill to locals, it's a unique restaurant inside De Leon Springs State Park that has working griddles at each table to make your fresh pancakes. Servers bring you pitchers of homemade Early American pancake batters made from five fresh stone ground flour to pour on your hot griddle and flip right at your table. You can order an assortment of blueberries, bananas, chocolate chips, apples, and more to add to your special pancakes. The restaurant also serves up some tasty sausage, bacon, ham, and eggs. Don't forget to take home some homemade bread and dessert treats at the homemade bakery before you leave.
The Old Sugar Mill also offers an assortment of salads and fresh sandwiches and burgers for lunch.
Arrival Tip: Unless you're arriving by boat, entry to the Old Sugar Mill Restaurant & Bakery requires you to pay $14 per person for entry to De Leon State Park. Children under four are free. Before or after your meal, immerse yourself in the history of De Leon Springs State Park, which is thought to be the site where Ponce De Leon discovered his famous Fountain of Youth.
Sparky's Place Restaurant
Sparky's Place Restaurant on Highway 40 near the St. Johns River is known for serving the best pizza along the river. Sparky's makes homemade sauces and fresh dough to serve up pizza that longtime patrons can't live without. It's a great place to visit and refuel after a day of swimming and exploring at Juniper Springs. If you're a burger aficionado, you must order the Swamp Burge on the menu, which comes topped with fries topped with cheese, bacon, and special sauce.
Sparky's is also known for its breakfast offerings. Celebrate the Florida Black Bears of the nearby Ocala National Forest by ordering some bear cakes (pancakes with berries and nuts) and red neck biscuits, which are served with sausage, fried eggs, and sausage gravy.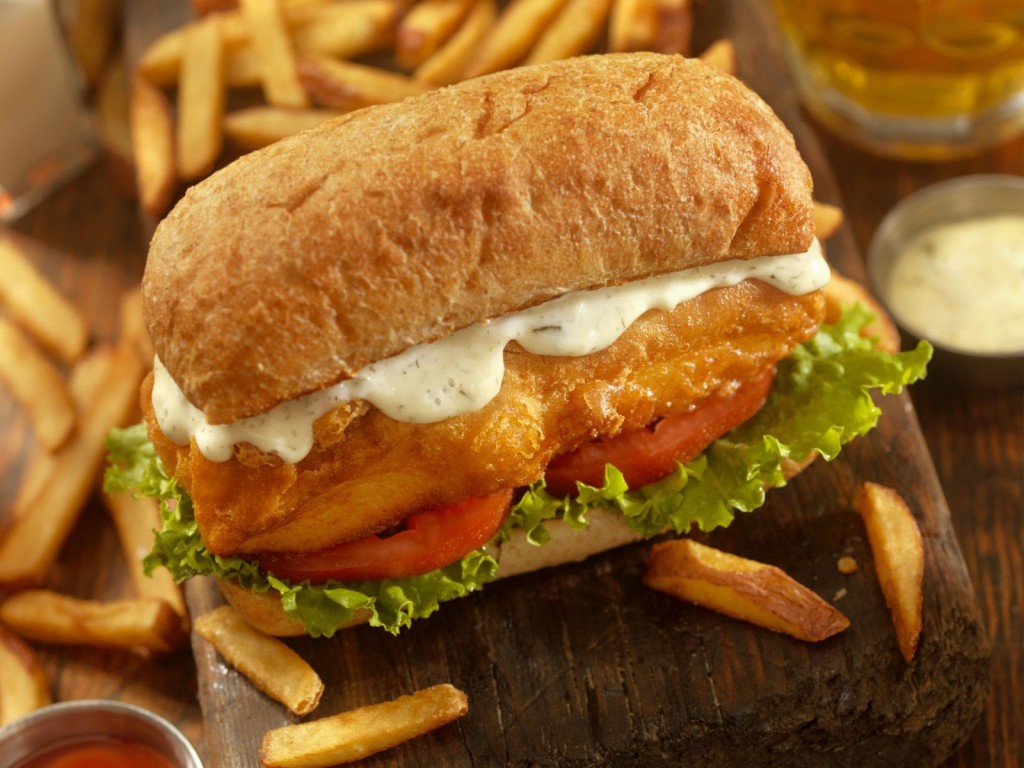 Essex Seafood House
Essex House Seafood House is known for its fresh seafood menu offerings. Their most popular offering is their whole belly fried clams appetizer, which can also act as a meal. Many call their New England-style seafood the best you can find outside of New England.
Don't forget to bring cash. Bikers are welcome here too.
Book Your St. Johns River Visit
Is your mouth watering now from all the fresh seafood and other menu offerings available to you along the St. Johns River? It's time to book a stay at Castaways on the River to do some fishing and rent a boat. We offer comfortable cottages and motel rooms so you can enjoy the area and spend time on the river and at the local restaurants. Call Castaways on the River at (352) 759-3442 to book your boat rental and fishing adventure today.