8 Must Visit Spots in Astor, Florida
North Central Florida is a treasure trove of natural beauty that you need to explore for yourself along the St. Johns River in Astor, Florida this year. You may only have a weekend to visit so we have done your homework for you. Here are the eight must visit spots in Astor you need to visit this year.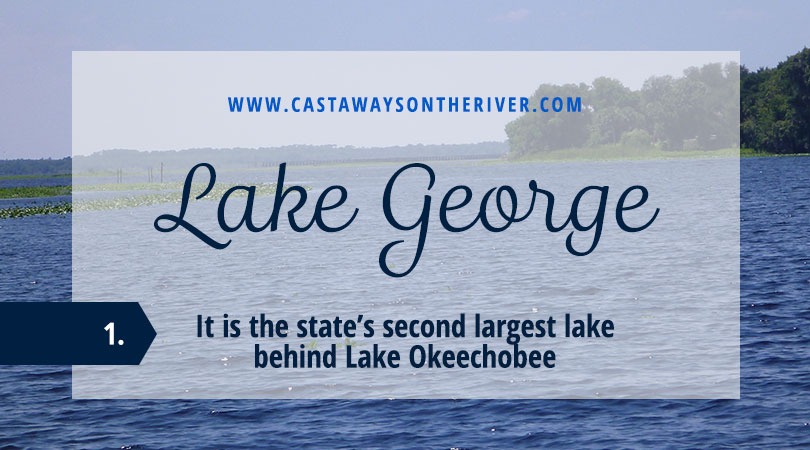 Plan a Trip to Lake George
Lake George calls recreational anglers and boaters alike to its haven of shimmering water and endless fishing opportunities. At approximately six-miles across and 11 miles around, Lake George is Florida's second-largest lake behind Lake Okeechobee. Fed from the northern flow of the St. Johns River, Lake George is actually fed its water from the south of the lake. Lake George is a wonderful spot to do some fishing and enjoy some boating this year.
Read our Lake George guide to learn more about this popular lake.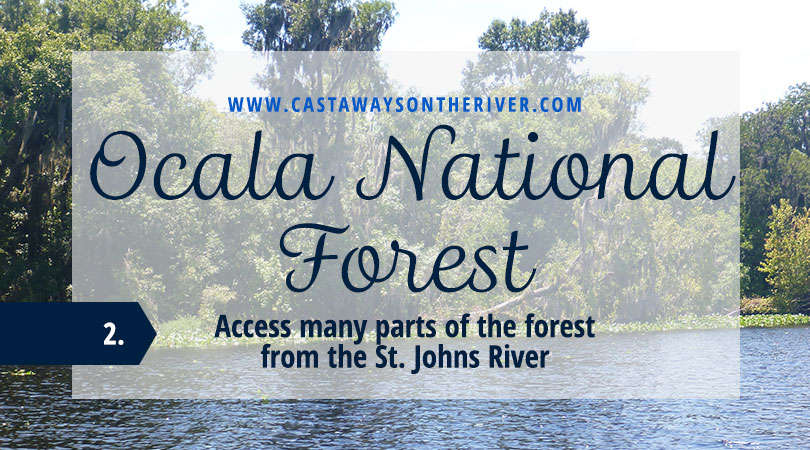 Visit the Ocala National Forest
The Ocala National Forest is a nationally protected forest of 607 square miles of exploration. It contains more than 600 lakes, springs and rivers too. Depending on the time of year, you can see bears, deer, birds, manatees and other marine life in the forest.
Learn the ins and outs of camping along the St. Johns River, how to start a campfire and hunting guidelines in the Ocala National Forest.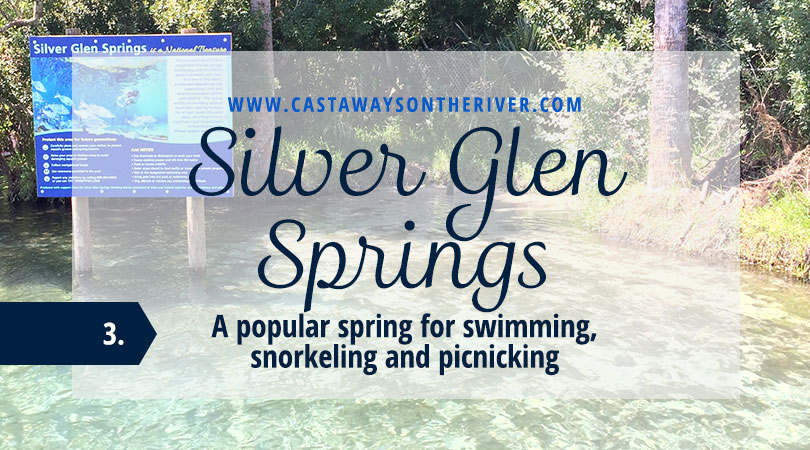 Take a Dip in the Natural Springs
The St. Johns River area near Astor, Florida is home to some of the state's most beautiful freshwater springs, which sit near the Ocala National Forest. The springs contain crystal-clear water that stays a constant 72-degrees year-round. Popular activities in the springs include swimming, snorkeling, canoeing and kayaking. During the cooler winter months, you are also likely to spot manatees that have made their way inland to stay warm in the spring waters.
Put these springs on your must-visit list this year:
Dine at Local Restaurants
Astor, Florida is also a very popular spot to grab a bite to eat at local restaurants nestled near the St. Johns River. There are five must-stop dining spots that offer a variety of fresh seafood and waterfront dining options. Some restaurants have boat docking access from the river. Other restaurants are popular hangouts for motorcyclists taking leisurely weekend drives on State Road 40, so share those spots with bikers and keep an eye out for them on the road! Make sure you check out the dining scene in Astor during your next visit.
Hike the Florida National Scenic Trail
If you are a hiker, the Florida National Scenic Trail is calling your name. The trail consists of 1,300 miles of federally designated recreation trail that crosses right near the St. Johns River in Astor, Florida.
Try tackling the central portion of the trail near Astor, where you can search for Florida black bears, birds and enjoy the peaceful natural surroundings of the St. Johns River.
Find out how to hike the Florida National Scenic Trail and map your hiking trip today.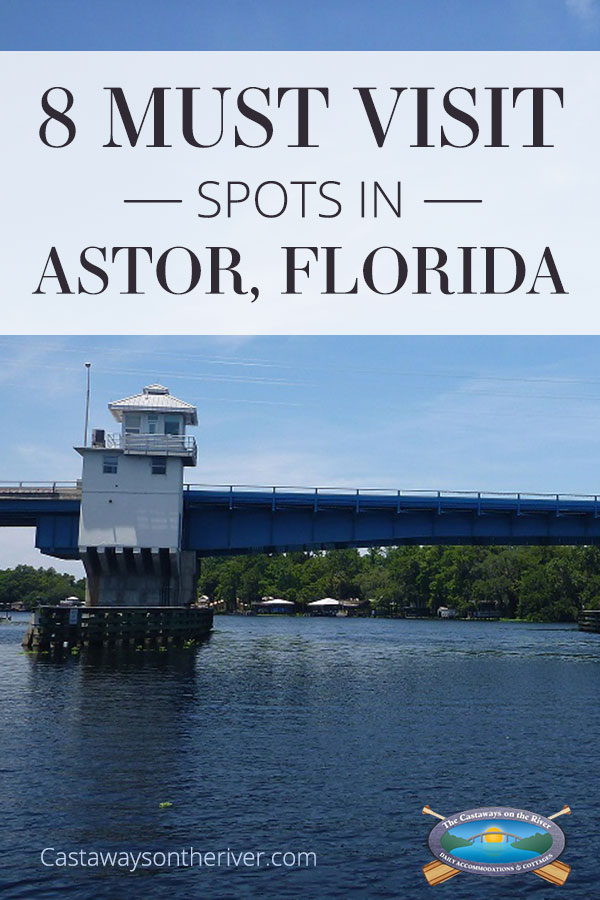 See Bears on the Scenic Byway
The nationally-designated Florida Black Bear Scenic Byway in North Central Florida is the place to catch glimpses of the Florida Black Bear. The east-west segment of the byway takes motorists along State Road 40 near the St. Johns River and through the Ocala National Forest and the Lake George State Forest.
Use an app to find black bears and read up on our guide to improve your black bear spotting skills.
Book Your Next Visit
Will you not be able to visit every must visit spot in Astor in one trip? No worries. Plan another trip soon and book a stay at Castaways on the River to spend some time in North Central Florida this year! Castaways on the River offers cozy cottages and motel rooms so you can stay just steps away from the St. John River in Astor, Florida.  You can also rent a fully-equipped RV spot near the St. Johns River too. Read up on the seven North Central Florida RV tips you need to know to be prepared too.
Rent a Boat
You have to rent a boat on the St. Johns River to fully appreciate the river's beauty. The marina at Castaways on the River can accommodate all of your boat rental and fishing trip needs. Call Castaways on the River today at (352) 759-3442 to book your boat rental and North Central Florida visit accommodations today.

blog comments powered by

Disqus