The St. Johns River is your go to hot spot for fishing, boating and enjoying wildlife. But what if we told you there were other must-visit spots along the St. Johns River that are very much worth your time and exploration? These six hidden gems on the St. Johns River give you even more incentive to visit the river.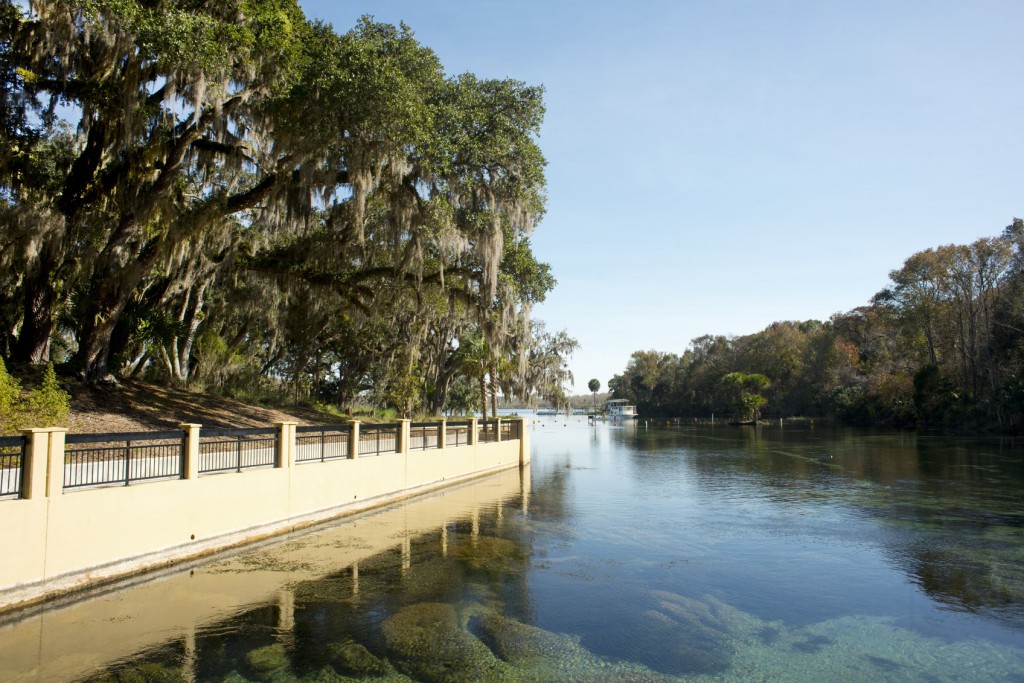 The Ocala National Forest
The Ocala National Forest is 607 square miles of nationally protected forest that's full of more than 600 lakes, springs and rivers. It's a fantastic place to explore nature and enjoy a panoramic view of wildlife. Depending on the time of year, you can see bears, deer, manatee and a lot of birds and other marine life in the forest,
There are hiking trails, canoeing and kayaking opportunities and campgrounds to enjoy inside the forest, which runs along the St. Johns River.
Looking for some special spots in the Ocala National Forest to enjoy?
Check out these spots:
Alexander Springs Recreation Area is one of only 27 first-magnitude springs in Florida. The water is a constant 72 degrees and some of the clearest water you will ever swim in. It is surrounded by palms, making it a tropical swimming experience in the middle of a forest. Canoe and kayak rentals are available.
Mill Dam Recreation Area lies in the shade of the 168-acre Mill Dam Lake. It has a large swimming area and a beach that's even accessible by wheelchairs.
Lake Dorr Recreation Area sits under a shade of oak trees and includes a boat ramp, a picnic area overlooking the lake and RV camping.
Read our blog on watching wildlife in the Ocala National Forest for more wildlife viewing tips.
You can also impress your friends with these fun facts:
Ocala National Forest is the southernmost forest in the continental United States
It's the second largest nationally protected forest in the United States
It's the oldest national forest east of the Mississippi River.
Florida National Scenic Trail
The Florida National Scenic Trail is a 1,300-mile federally-designated recreation trail that doesn't allow motorized vehicles on its path. It crisscrosses its way near the St. Johns River, offering those that travel wonderful opportunities to enjoy different landscapes, wildlife and bird watching opportunities.
Need some help traversing the trail? The U.S. Department of Agriculture has a new map that allows you to plan your own route.
Spring Sensation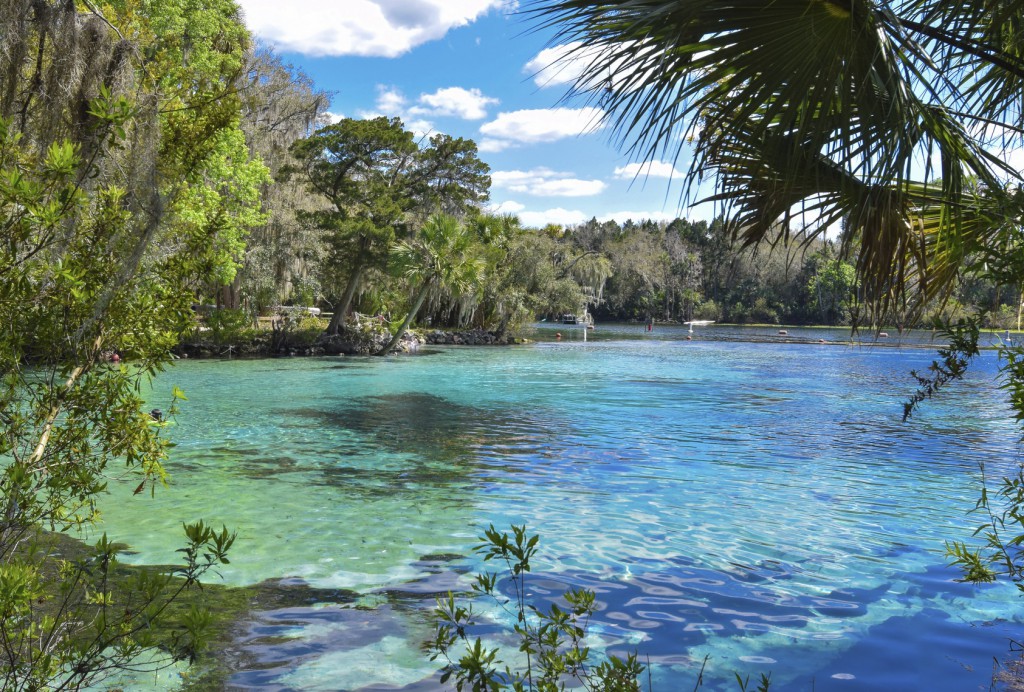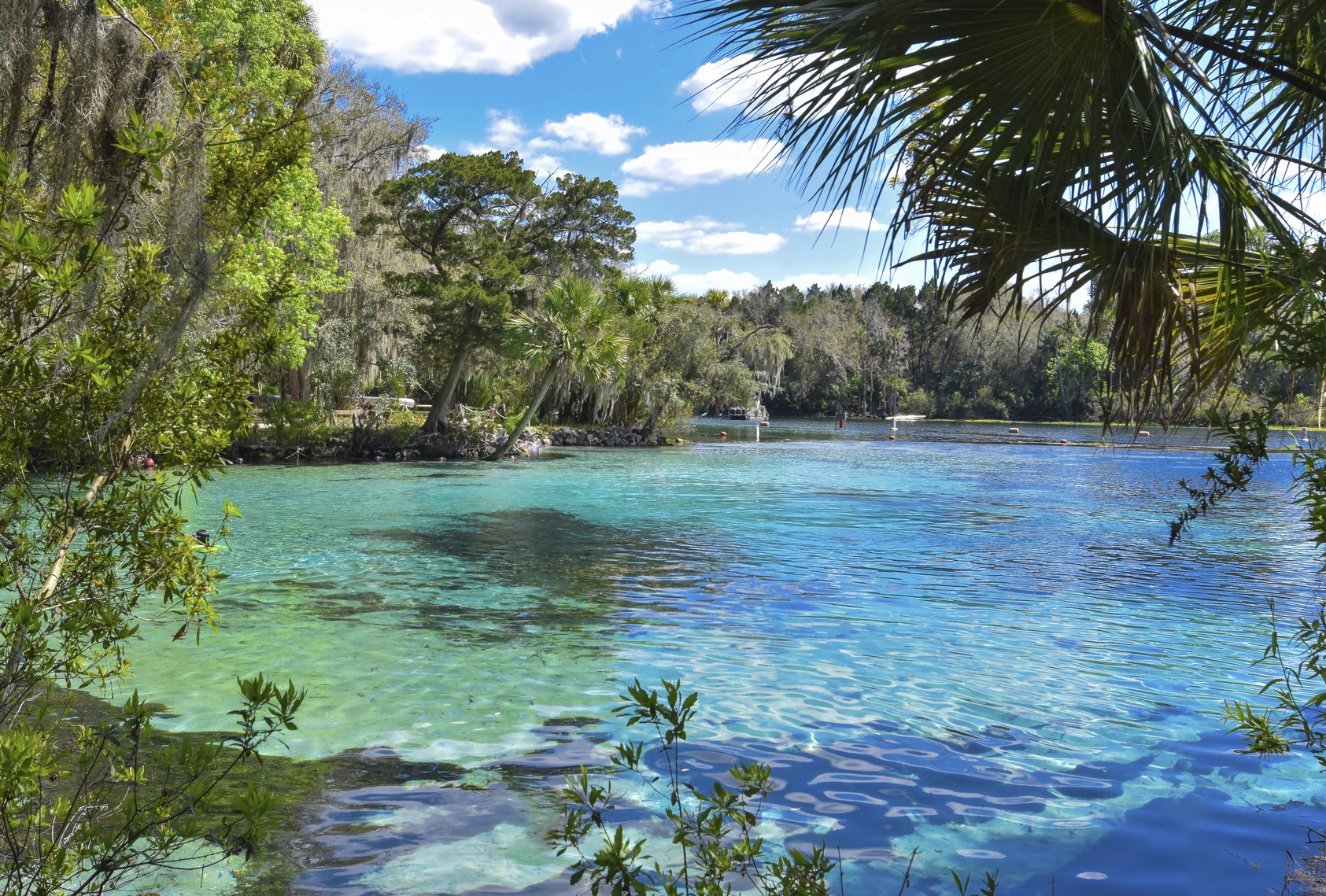 The St. Johns River is home to some of Florida's most stunning freshwater springs, which sit along the Ocala National Forest.
Touting crystal clear water that stays a constant 72 degrees, the springs are popular for locals and tourists alike. Popular activities in the springs include swimming, snorkeling, kayaking and canoeing. You'll be amazed with up close and personal view of the wildlife and underwater vegetation you'll see in the clear water.
Put these springs on your must-see list:
Florida's Black Bear Scenic Byway
If you want to catch a glimpse of a Florida Black Bear, the nationally designated Florida Black Bear Scenic Byway is the place to see one. This byway houses the most heavily concentrated Florida Black Bear populations in the state. Keep your camera handy because it's common to see a black bear or two in the spring, summer and fall. The east west segment of the byway takes visitors along State Road 40 near the St. Johns River and through the Ocala National Forest and the Lake George State Forest.
Need some help finding a black bear? There's an app for that. Read up on our blog on the Florida Black Bear Scenic Byway to improve your black bear sightseeing skills.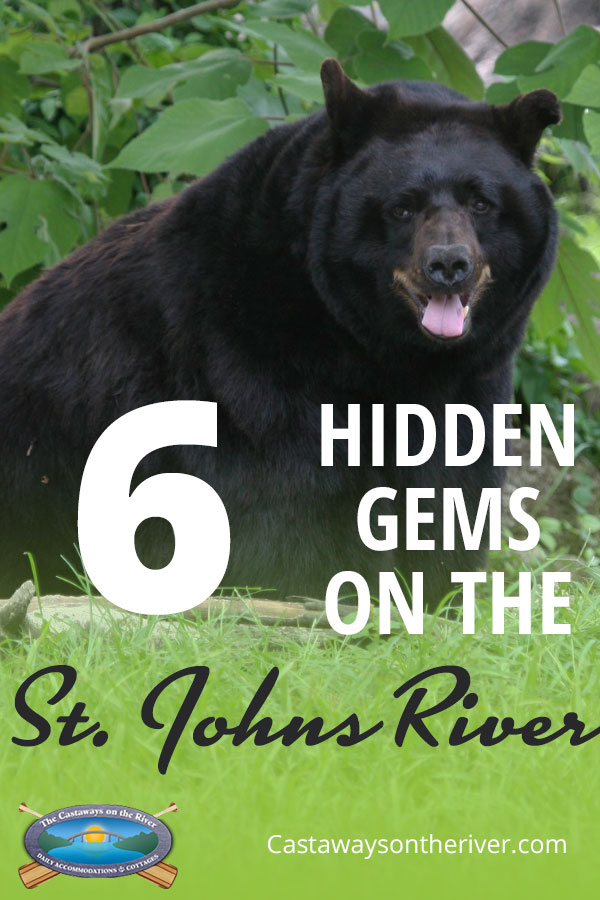 Lake George
The St. Johns River is linked to 14 lakes. The largest lake is Lake George, which offers anglers many opportunities to catch fish and has wonderful bass fishing opportunities. Lake George is the second largest lake in Florida behind Lake Okeechobee. Once home to an operational U.S. military bombing and aerial mining range, the lake today is full of various species of fish, migratory birds and other wildlife. The lake also has a blue crab population that is big enough to keep a local fishery running.
Our blog on the perfect Lake George day trip will help you master the large lake.
Blue Springs Park: A Manatee Refuge
Do you want to see manatees? You can get your fill of them every winter at Blue Springs State Park.
Blue Springs Park, a more than 2,600-acre park and manatee hideout, is the perfect place to spot Florida's large, lovable sea cows. The park is a designated manatee refuge and is a well-known popular winter hangout for West Indian Manatees. During manatee season, which runs from mid-November through March, hundreds of sea cows can be viewed hanging out in the spring's warmer constant 73-degree temperature water staying warm for the winter.
The park has air-conditioned cabins, fishing, canoeing, boating and scuba and snorkeling opportunities.
Enjoy the Summer on the St. Johns River
Now that you know all the hidden gems on the St. Johns River, all you need to do is rent a boat at Castaways on the River. We also offer quaint cottages and motel rooms that are just steps away from a dock full of rental boat options. However, please note that not all destinations are reachable from Castaways on the River. Call Castaways on the River at (352) 759-3442 to plan you summer trip on the river today!